The Classy Chics blog is owned by the Hill and Cribari families. The writing team consists of several freelance writers. You can learn more about our freelance writers below.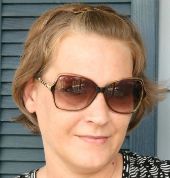 Shelly is a 49 year old mom, wife and grandmother to a precious 8 year old grand daughter and a 2 year old grandson. Shelly is a 1988 graduate of Harrisburg Area Community College and worked for a number of years in the Healthcare field.  Shelly has been married for 31 years and enjoys writing, crafting, scrapbooking, cooking, baking and traveling in her spare time. Shelly enjoys reviewing a wide range of products for every room of the home and is a foodie, crafts, lifestyle and travel blogger.
Additional Blogs in Our Network: Pennsylvania and Beyond Travel Blog, Shakin & Bakin Foodie Blog and Passionate About Crafting.

Jenelle – a 32 year old mom with a 8 year old daughter and a little boy born in Sept. 2015. Jenelle is second in-charge here on the TwoClassyChics blog and is a licensed real estate agent in Pennsylvania. She is Shelly's daughter and enjoys reviewing baby & toddler products, junior's clothing, cosmetics, beauty products, children's books and dvds, and bath & body products. In Jenelle's spare time she enjoys cooking, home decorating, crafts and reading.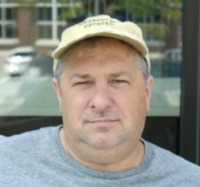 Sam – is a 57 year old man married to Shelly and father to Jenelle. Sam is the owner of the blog and is a licensed contractor, HVAC supervisor, electrician, plumber, etc. He's our go-to guy for DIY projects in the home, around the home, etc. Sam enjoys reviewing lighting products, landscaping items, items for inside and outside the home, tools, tech goods, things for men, etc. He's the ONLY guy on our staff!

Kristine: Kristine is a communications expert with more than 18 years of experience in consumer, business-to-business and high-tech public relations.  She has been married for 17 years and she and her husband, Tony, live in California with their 9 year old son and 2 year old dog.  Kristine is a self-proclaimed foodie who loves to plan dinner parties, enjoys baking, going wine tasting and traveling.

Sara: Sara is a 30 year old Youth Services Specialist for the Dauphin County Library System. She is also best friends with Jenelle and Godmother to Gia. When she's not working, Sara enjoys spending time with friends and family, watching movies, scrapbooking, playing video games, sports, reading, shopping, and food. Sara loves trying out all of the different products that she reviews for Two Classy Chics!

Carol: Carol is a 68 year old retired grandmother living in Pennsylvania. She is Shelly's mother and Jenelle's grandmother. Carol enjoys gardening, reading, crafts and cooking/baking in her spare time. She likes to review skincare products, foodie items, kitchen tools, gardening products, books, health & wellness products and movies. Carol handles a lot of the "business tasks" for the blog.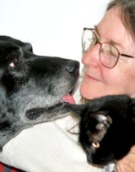 Bailey: After a lifetime in the Northeast, Bailey now lives in South Carolina with her husband of 25+ years and their two dogs. She is a birder, cloud watcher, and amateur naturalist, and she loves photographing the flora and fauna around her. Bailey is an avid home cook, baker, and canner. She is also a renowned bargain hunter and a confirmed tea drinker.
______________________________________________
If you would like to work with any member of the Two Classy Chics team, please feel free to email Shelly at:  Classystaff(at)yahoo(dot)com
We look forward to hearing from you and working with you!
Shelly ~ Co-Owner and Editor
Jenelle ~ Co-Owner and Editor
Sam ~ Co-Owner and Editor