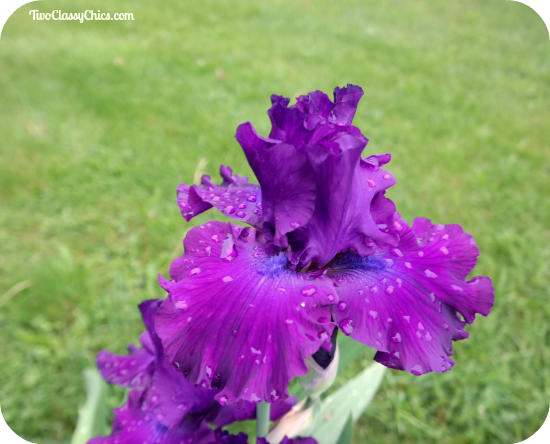 Welcome to our Gardening and Summer Event for 2017. From May through September we'll be running weekly gardening and summer features here on Two Classy Chics blog!
Every week you can look forward to fun DIY garden planter projects, gardening tips and ideas, product reviews, helpful gardening tips, ideas, how-to's and articles. The majority of these features will be geared towards beginners, but I think everyone will enjoy them.
As we go along, we'll be updating this particular page with links to every feature, so that you can easily find them without digging through the archives on this blog.
Craft Project: How to Paint a Lady Bug Garden Rock
Craft Project: How to Paint Bumble Bee & Black Cat Garden Rocks
Kid's Craft Project: Sunflower Paper Plates
How-To Turn Wood Pallets into Strawberry Growing Boxes
How-To: Turn a Bird Bath into a Garden Planter
How-To: Turn a Metal Watering Can into a Flower Planter
How-To: Use a Metal Wash Basin in Your Garden
How-To: Use Metal Sand Buckets as Garden Planters
Fun Frugal Finds: Outdoor Gardening Decor & Solar Lights
Gardening: 9 Tips for Keeping Your Indoor House Plants Healthy
Gardening: Tips for Growing Chicks and Hens
Gardening: 3 Easy to Grow Mosquito-Repelling Plants
Gardening: 12 Tips on How to Save Money on Expenses
Product Review: Repel Mosquitoes with the ZappLight
Gardening: Shelly's Flower Gardens and Gardening Ideas
Gardening: How to Turn an Old Chiminea into a Flower Pot
How-To: Keep Pests and Snakes Out of the Garden
Gardening: Tips on How to Grow Pickleweed – Indoors
Gardening: DIY Project – Wishing Well Garden Planter
Growing Tip: Best Homemade House Plant Food Recipe
Gardening: Making Your Own Air Plant Terrarium
How To: Get Rid of Fruit Flies + DIY Project Instructions
Plus Many More!!!
We hope you enjoy our annual Gardening and Summer Event!
Shelly and Jenelle