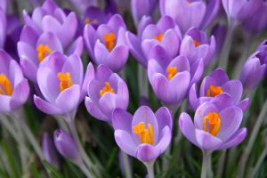 We all made it through Winter and many of us have been anxiously awaiting for Spring to arrive. It is finally here and now its time to celebrate!
During the month of April on the Two Classy Chics blog we will be celebrating Spring's arrival with some great theme reviews, giveaways and articles (tips) to celebrate this special season.
Throughout the month you can check out this page for updates and links to all of the posts that are related to our Spring Event!
Reviews and Giveaways:
Bocce Ball Set and Frisbee from SeaTurtle Sports
Gorgeous Fashion Scarf from La Fiorentina
Easter Branded Ring Pops
$25 GC to Kohl's for Spring Fashions
Mighty Leaf Tea Trio-Pack of Tea
Choice of T-shirt from Hobo Ninja
Kashwere Throw Blanket from J Brulee Home
Maple Cutting Board for the Kitchen
Product Reviews:
Organic Beauty Now Body Care Kits
Articles & Recipes:
Top 3 Fashion Trends for Spring
Dyed Easter Egg Recipes from KRUPS
We love hosting events for all of you and we hope you have been enjoying all of our events so far. We will be continuing different theme'd events every month for the rest of the year! Enjoy!