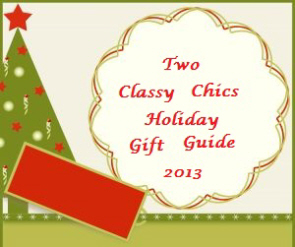 Welcome to our 4th Annual Holiday Gift Guide!
Our Holiday Gift Guide will run from October 1st through December 15th, 2013. All of the items we think you need for the upcoming holiday will be listed here and linked to their review/giveaway page. You can refer to this page here on our blog when you need gift ideas and more!
We do not Guarantee Deliveries Before Christmas!
Holiday Reviews and Giveaways