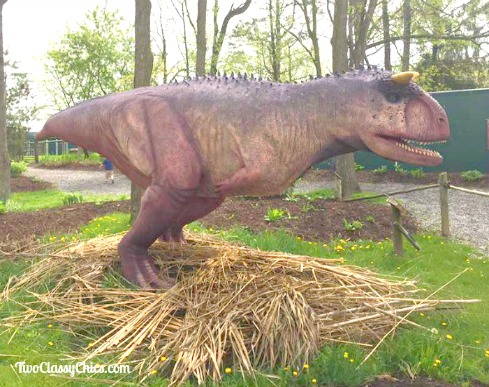 Clyde Peeling's Reptiland is a great place to visit if you enjoy wildlife parks and zoos. Located in Allenwood, it's only a 90 minute drive from most locations in central Pennsylvania. They're open year-round, although their hours of operation depend on the season of the year.
Recently we took little day trip up to Clyde Peeling's Reptiland and had a really nice time. On the day that we visited, they weren't crowded at all. If you want to avoid the crowds, I suggest going during a weekday, instead of a weekend. Just my 2 cents on that!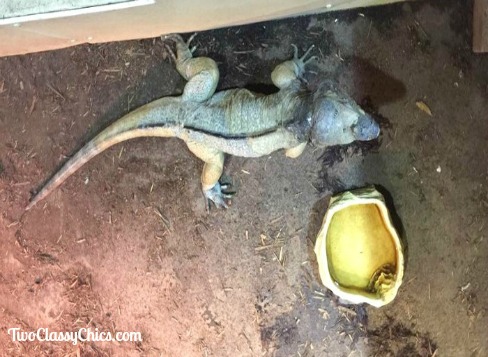 The park is broken down into four main exhibit areas: Dinosaurs Come to Life, Parakeet Landing, Exhibit Gallery and the Island Giants. Everything is well-marked, so you'll be able to find your way around quite easily, which is nice.
On the day that we visited, we spent a good 2 hours walking around and checking out all of the animals that they had on display. We were able to catch the "keepers" feeding the alligators which the grandchildren thought was pretty cool to see.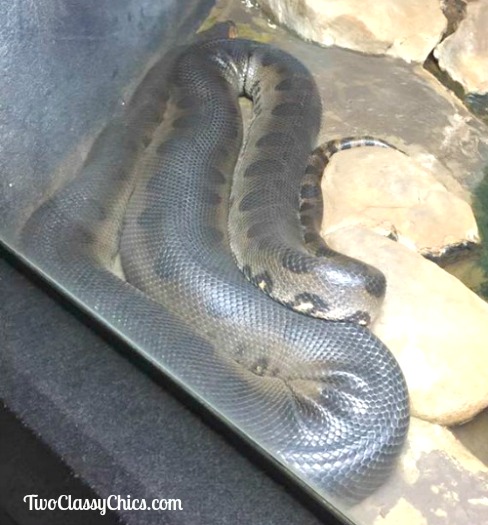 I admit, I'm not a big fan of reptiles at all, especially snakes! Eww, they gross me out. However, I did enjoy visiting Parakeet Landing and seeing all of the parakeets and if you pay a little fee, they allow you to feed them too! Since I'm a turtle & tortoise lover, I really enjoyed seeing those!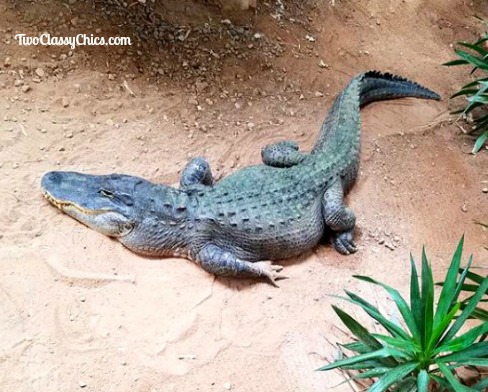 We had a great time on our little day-trip adventure and we're looking forward to visiting again next year. If you're passing through the area or looking for an educational, family-friendly activity to do…we highly recommend that you visit Clyde Peeling's Reptiland in Allenwood, Pennsylvania.