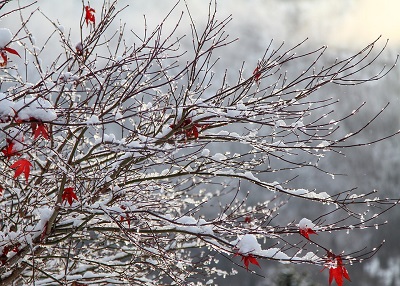 Today is Friday, February 2nd, 2018. Welcome to the Friday ~ Week in Review post! I will be doing these posts every Friday to update you all on what happened throughout the week, so everyone can get caught up on the things they may of missed!
Quote of the Week: Attitude is a little thing that makes a big difference. — Winston Churchill
Giveaways:
Everyday Vegetarian Cookbook
Fresh Tastes from a Well-Seasoned Kitchen cookbook
Colgate Optic White Oral Care Products
Reviews:
Brooklyn Crafted Mini Bottles
Gluten-Free Blueberry Waffles with Blended Veggies
Sally Hansen Big Polish Guards Cuticle Protectors
General Posts, Recipes, Crafts, Cleaning Tips, etc:
Baked Sugar Snap Peas Recipe
Kid's Craft Project Painted Seashells for Valentine's Day
5 Tips to Giving a Gift to Your Girlfriend
Ways to Make Your Baby's Nap Time Extra Special
Cupid's Strawberry Lemonade Cupcakes Recipe
5 Hair Beauty Tips
Fun Frugal Finds – After Holiday Bargains and Deals
Delicious Peanut Butter Cup Fudge Recipe
Travel – Leister Farm House in the 1880's in Gettysburg
5 Reasons That You Should Exfoliate Your Skin Regularly
Lemon Infused Smoked Trout Spread Recipe
Well, we're about 7 weeks away from the official start of Spring and I'm counting down the days. Our winter season here in the northeast has been crazy and I'm ready for it to end. Tired of the snow, cold, ice, freezing rain and clouds. Bring on the sunshine and heat please!
Thank you for spending time with us this past week on the TCC blog. We hope everyone has a nice weekend!