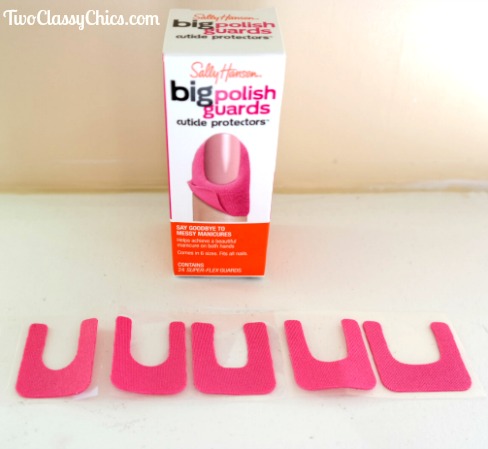 How many of you enjoy doing your own nails at home? I know I do! Matter of fact, I rarely go into the salon to get my nails done! By doing my own nails at home, I save money and I'm not exposed to all of those germs at the local nail salon.
* Complimentary Product Received for Review.
One of my go-to brands when it comes to home manicure and pedicure products is Sally Hansen. I've been using the Sally Hansen nail polishes and products for over 25+ years. I love their high-quality and their affordability.
For this beauty feature I received a package of the Sally Hansen Big Polish Guards Cuticle Protectors to try out for all of you. By using this product you can say goodbye to messy manicures for good! Each package comes with 24 Super-Flex Guards, in 6 different sizes. They will fit all nails.
So, how do you use them? Well, that's easy! Hold one of the Big Polish Guards Cuticle Protectors up to your own nail to find the perfect size. Peel off the backing and apply the Super-Flex Guard around you nail. It will surround the nail, covering up your cuticles. They kind of remind me of a self-adhesive bandage, but better. They're flexible and perfectly sized and shaped to be used around your nails.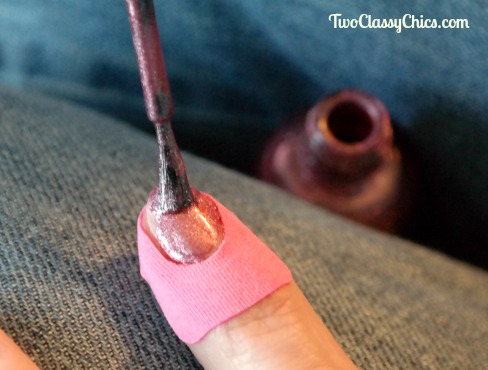 Paint your nails with your favorite Sally Hansen nail color. Let your nails thoroughly dry. Once they're dry, you carefully peel off the Super-Flex Guard and toss them away. You'll have beautifully painted nails and you won't have to waste any time cleaning them up.
I was extremely impressed with how easy they were to use and let me tell you, they did a fabulous job at protecting my cuticles, and I had NO MESS to clean up once I was done. NONE! My mother was equally impressed with my results and gave them a try too. We both love them!!!
You can learn more about this product and other products that the nail experts over at Sally Hansen have to offer by visiting their website online. You can connect with the company over on Facebook too.
* This post contains affiliate links. If you make a purchase, we may or may not receive a small commission which helps to support this site. Thank you!

Disclaimer: Shelly received complimentary products to feature in this blog post. Shelly did not receive any monetary compensation. Shelly's thoughts, opinions and words are 100% her own unbiased opinion. Your thoughts may differ.