We're now into the month of February and millions of people around the world pledge to eat healthier during the new year. Were you one of them? If so, are you still on track?
Today's guest post recipe is courtesy of Pereg. Pereg's wide selection of exotic whole grains, pastas, and seasonings perks up your table as well as your health. Fresh and all-natural, they are verified non-GMO and certified kosher; many products are vegan and gluten-free. Pereg never uses MSG or food coloring.
The following recipe is gluten-free and makes 2-4 servings.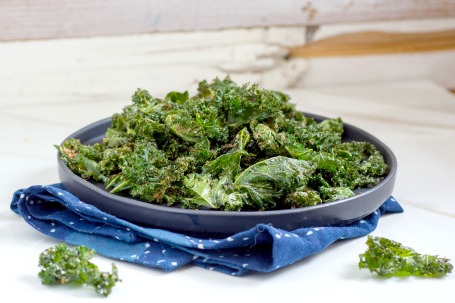 Kale Chips with Flax Seeds Recipe
2 tablespoons Flax Seeds
1 bunch dinosaur kale (about 5 packed cups), removed from stems
1 tablespoon extra virgin olive oil
2 teaspoons Pereg's Burger Spice Mix
Preheat oven to 300 degrees F.
Process flax seeds in a spice grinder to get a fine ground.
Using your fingers, massage to kale leaves with oil to help break down the chewiness. Then sprinkle with flax and Pereg Burger Spice Mix.
Roast in a single layer on 1-2 foil lined cookie sheets for 30 minutes or until slightly browned and crispy. Remove and serve when cool.
* This post contains affiliate links. If you make a purchase, we may or may not receive a small commission which helps to support this site. Thank you!