We enjoy getting together as a family and all heading out for a family play date. Sometimes we keep things simple and free by just getting together and exploring one of the free parks in our area. After all, some of the best things in life are indeed FREE!
A few months ago we got together with my husband's niece, her two little girls and our 8 year old granddaughter. We headed down to the Lititz Springs Park in Lititz Pennsylvania, which is approximately a 40 minute drive from our home. If you've never been there before, it's located in the downtown area, free to visit and is quite large in size!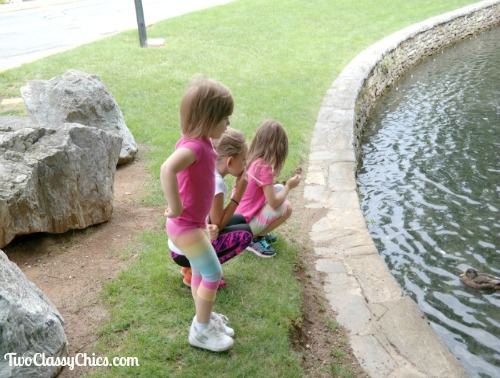 On the park property you'll find the Lititz Welcome Center which is housed in a replica railroad station style building. Right behind it is an old red caboose train car. Cool to see. You'll find a large pond with a ton of ducks swimming around in it and if you want to feed them, you can put quarters into a machine to buy duck food. Right in the middle of that pond is a beautiful water fountain.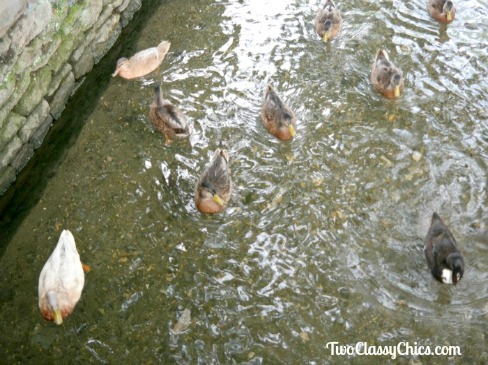 Also on the property is a nice stream and another water pond/small man-made waterfall type of area, a large white gazebo, walking trails and there are plenty of park benches where you can sit down to relax and enjoy yourself.
Before we got to the park we took the girls over to the Wilbur Chocolate Store that sits across the street and left them each get a chocolate lollipop. After eating their lollies, they had a LOT of energy to burn off. So, we left them run around at the park and spend some time feeding the park residents…the ducks, which they really enjoyed!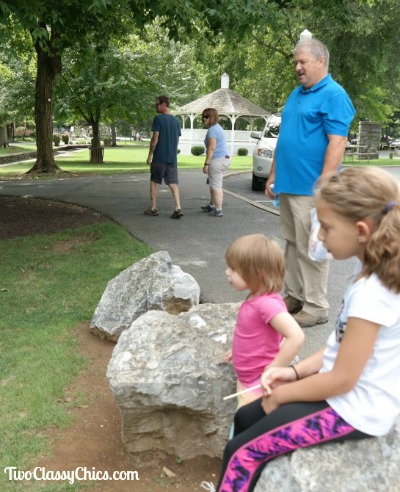 The Lititz Springs Park in Lititz Pennsylvania is one of the nicest parks in Pennsylvania Dutch Country and is free to visit. If you're ever in the area, I highly recommend that you stop in for a visit. Throughout the year the town host's all kinds of special events at the park too!