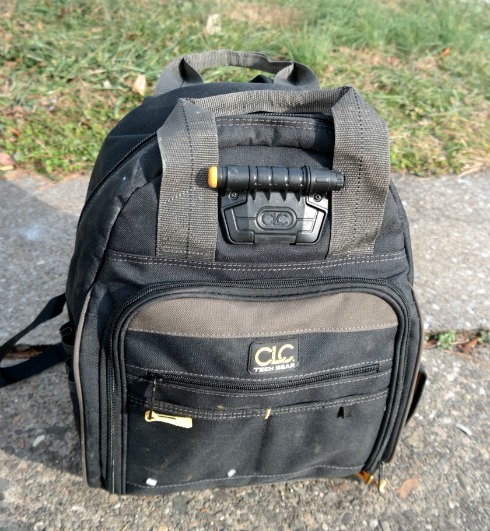 My husband is a tradesman by profession. He has his plumbing, electrician, contractor's license and HVAC licenses. He's been working in his chosen profession for 46+ years and manages a large apartment complex. He runs the entire service department and has technicians underneath him.
* This feature contains affiliate links. The product was personally purchased by the writer at full price.
With all of that said, he owns thousands, upon thousands of tools and has to carry around a ton of them with him every day. From one job to the next, he never knows what he might need to get the job done. In the past, he carried around a few toolboxes, but now was ready for something different.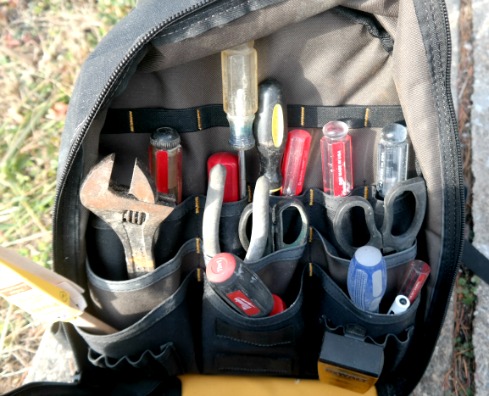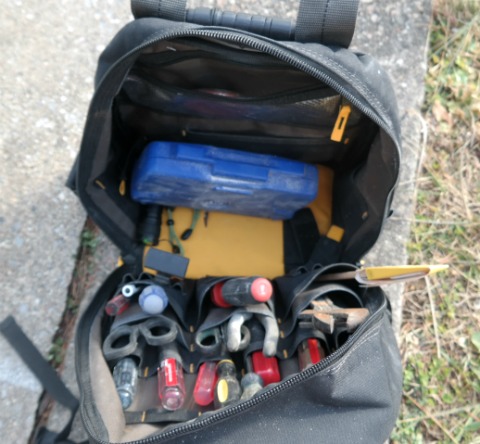 Let me introduce you to the Custom Leathercraft Tech Gear 53 Pocket Lighted Back Pack. If you know someone who works in the trade field, they're going to absolutely LOVE this backpack! It's light-weight (lighter than a metal toolbox) and helps to keep you organized with the 53 pockets. There is a built-in light, so that you can see what you're doing in the dark which is really cool too.
There are adjustable and padded shoulder straps, so that you can get a comfortable, customized fit. It's perfect to carry around and organize your manual and power tools. Hubby likes all of the reach-in style pockets and the stretchy-straps to hold his larger, power tools. This backpack really holds a LOT of work gear and helps to save time, because you can easily find what you need.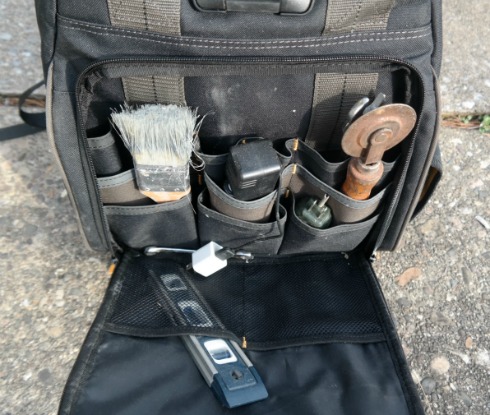 I bought the backpack for my husband back in late October for his Birthday and he's been using it every day, since I gave it to him. The pictures in my feature I took a few days ago and you can see that it's holding up fabulously to the daily use and abuse he put's it through. Even if you don't work in a trade profession, it's still a nice item to store all of your household tools in at home or in the trunk of your vehicle should you need them. Heck, as a crafter, I wouldn't mind having one to store all of my arts & craft tools in too!
So, where did we get it? Amazon of course! If you're looking for something like this, we found that Amazon has them at a super-affordable price! Plus, if you have Amazon Prime, it will ship for free. Gotta love that! You can check it out directly on Amazon's website. We highly recommend it!
* This post contains affiliate links. If you make a purchase, we may or may not receive a small commission which helps to support this site. Thank you!

Disclosure: We personally purchased the item that we're featuring in this blog post from Amazon. We paid full price. This is NOT a sponsored review from any company or brand. This post does contain affiliate links!