Tomorrow is Valentine's Day, the day for sweethearts and lovers to come together and celebrate their love for one another. If you're going to be enjoying a romantic dinner-for-two at home this year, we've got 3 Valentine's Day Cocktail Drink Recipes to share with you. All of them are easy-to-prepare and are delicious! You can find over 100 cocktail drink recipes right here on the blog!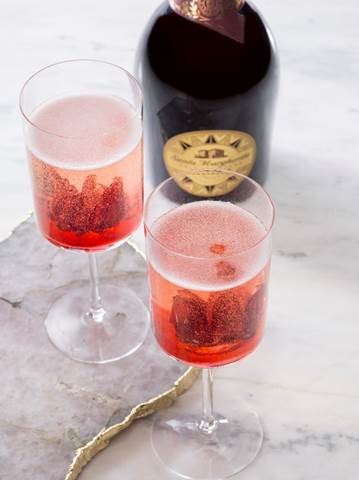 Sparkling Hibiscus Cocktail Recipe
Santa Margherita Prosecco Superiore DOCG
Whole hibiscus flowers, packed in syrup
8 tsps of hibiscus syrup used to pack the flowers
Place a whole hibiscus flower in the bottom of glass. Fill glass with Santa Margherita Prosecco Superiore DOCG to ¾" of the rim. Carefully spoon 2 tsps of the hibiscus syrup down the interior side of each glass.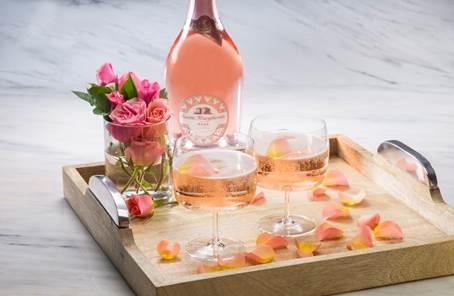 Rose Petal Rosé Recipe
1 bottle of Santa Margherita Sparkling Rosé
Pink rose petals
Pour glass of Santa Margherita Sparkling Rosé. Place a pink rose petal on top and serve.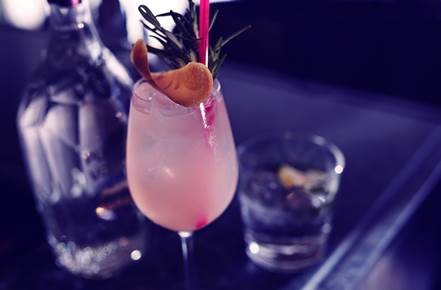 The Rosemary Hound Recipe
2 Parts Purity Vodka
1 Part Simple Syrup
4 Tablespoons Fresh Rosemary Leaves
1/4 Part Ruby Red Grapefruit Juice
2 Slices Ruby Red Grapefruit, for Garnish
Place the grapefruit juice, vodka and 1 ounce rosemary simple syrup in a cocktail shaker with ice. Shake well to mix. Serve on the rocks, garnished with a grapefruit slide.
* This post contains affiliate links. If you make a purchase, we may or may not receive a small commission which helps to support this site. Thank you!