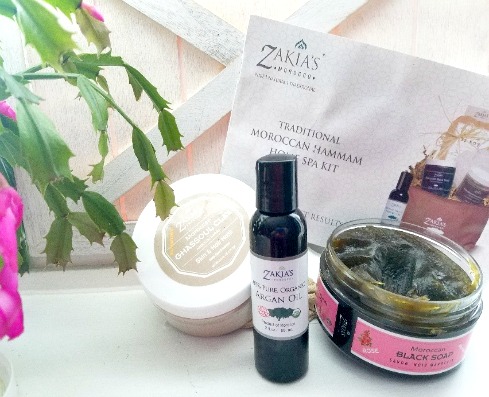 If you're like me, I love the way my skin feels after leaving the spa and I love the bounce my hair has after leaving the salon. But let's face it, who has the money to spend on those treats more than a few times a year, if we're lucky. I have good news: about a month ago I was introduced to Zakia's Morocco Hammam Home Spa Kit, which I consider to be my bag of sunshine!
* Complimentary Products Received for Review & Feature.
With winter in full effect, my skin gets dry and my fine hair goes limp, but after using these products for a little over a month, my skin, hair and I are all stoked to give a raving review! Here's what come in each Zakia's Hammam Home Spa kit and my thoughts:
• 100% organic Argan Oil – 2 oz
• Moroccan "Beldi" Black Soap – 8.0 oz
• Atlas Mountain Lava Clay Mask – 250 ml / 8.8 oz
• Kessa Exfoliating Glove
• Loofah Poof
• Super Large Toiletry Bag
• "How to Guide" for each product
Moroccan "Beldi" Black Soap – 8.0 oz
The multi-purpose Moroccan "Beldi" Black soap is 100% pure and natural and has a gel like constancy that cleans and conditions your skin without using ANY harsh chemicals and trust me, a little does goes a long way! A pearl size amount on the Loofah Poof gives me a creamy lather from head to toe. I also tried this soap using to the Kessa Exfoliating Glove, that's included. It worked like a charm to remove all the dry skin and I could actually see the dead skin washing off. Gross, but my skin was thankful and glows to show its appreciation. I even tried it to shave and it gave me a close shave without irritating my oh so sensitive skin! I love that I can use this every day, replacing my shaving cream and body wash and my skin feels soft, clean and smells great; like I did in fact, leave the spa!
The Moroccan "Beldi" Black Soaps come in 8 scents; Original, Eucalyptus, Lavender, Argan Oil, Fleur d'Oranger, Amber Musk, Tahitian Vanilla and Moroccan Rose, which is the one I have. It smells sweet and refreshing with a hint of rose and I can't help, but smelling my skin all day long. Now that I have to share it with my hubby, I'm excited to try the Lavender and Tahitian Vanilla, next.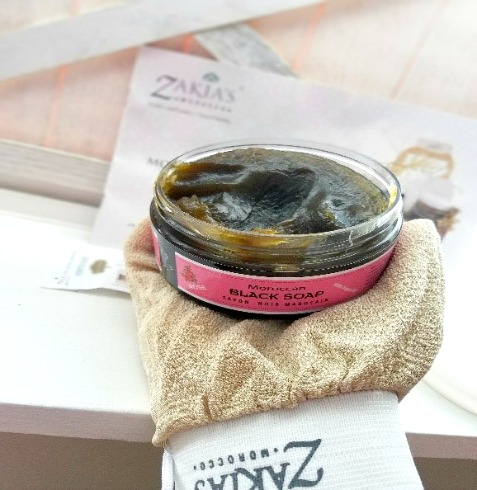 Atlas Mountain Lava Clay Mask – 250 ml / 8.8
At first, I was a little hesitant on to use this on my hair because I do color it, but after reading the "How to Guide" I decided to give it a go. I just added a little right to my shampoo and worked it into a lather. It is awesome! It made my fine hair, full of body and bounce! I've been using it once a week and it's like I hit the refresh button for my hair to remove the weeks' build up. I used it as a face mask and it was simple; I just mix a little clay with equal parts of water to create a pancake looking batter and smoothed it on my face, waited about 10 minutes for it to dry and rinse. Voila! My combination skin (oily/dry) didn't break out and I could see a noticeable difference in the tone and texture, right away.
100% organic Argan Oil – 2 oz
I use this anywhere I feel like it. I put a little in my hair as a conditioner, I put it on my entire body as a moisturizer and I even put it on my cuticles at night and I swear, my nails are growing faster than ever. A dap on a blemish, a dap on wrinkles, you choose, your routine. Here's more of its benefits: 100% Organic Argan Oil.
What I love most about these products is you can use them anywhere on your body, as often as you like, they are all natural and they really work! What's even better is, this kit is ridiculously affordable at $29.99! Yeah, I know, crazy right…pennies compared to one day at spa or salon. So, not only do you feel extra pep in your step with glowing skin and hair, but you have a sense of securing knowing that you've done your skin and spirit good using healthy, chemical free products and haven't broke the bank, in doing so.
Zakia's Morocco stands behind their products, offering a 30-day return policy if you are not completely satisfaction. And they donate to Habitat for Humanity…love, love, love!
Giveaway: One lucky winner is going to win the Zakia's Morocco Hammam Home Spa Kit. Value $29.99. Good Luck!
Giveaway Details: This giveaway is open to residents of the US ONLY age 18 and over. Please read our Terms of Service & Disclaimer Policy before entering. This giveaway will close on January 30th, 2018 at 11:59 pm EST time. No purchase necessary to enter or win.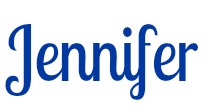 Disclaimer: Jennifer received a complimentary product as featured in this blog post. Jennifer's thoughts and words are 100% her own unbiased opinion on the company & products being featured today. The Two Classy Chics are not responsible for prize shipment or fulfillment. Please read this blog's Terms of Service & Disclosure Policies before entering any giveaways. Thanks!!!