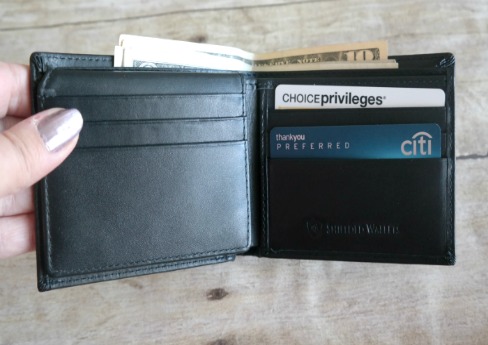 How many of you are concerned about electronic pickpocketing and having your identity and financial information stolen? Did you know that thieves can buy those electronic skimming devices on the internet for less than $50 and sometimes you don't even need them to steal someone's financial information? That's right folks, there is a big crime wave going on all around the world where people are having their identities and financial information stolen by losers who are too lazy to get out there and work!
* This post contains affiliate links.
We do a lot of traveling and we are always out & about around our community. We decided it was time to protect ourselves against these lazy thieves and purchased ourselves some new RFID Blocking Wallets. The one that I'm featuring today is one that we personally purchased from Amazon. It was NOT provided to us for a review. We paid full price, so you're getting our 100% honest opinion on this item!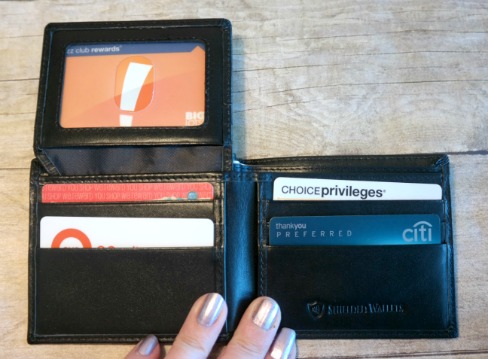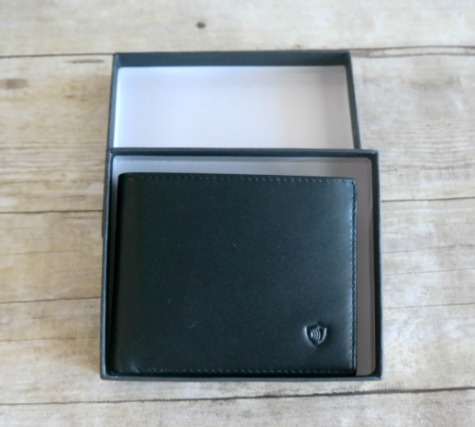 The RFID Blocking Premium Top Grain Leather Wallet for Men – Stops Electronic Pickpocketing in its tracks! If the man in your life (husband, son, brother, grandfather, boyfriend, etc.) doesn't have a wallet like this, he really needs one!!! It's made out of 100% genuine leather and is available in a few different colors. We purchased black.
There are 9 credit card slots, 1 clear-window photo slot (driver's license), 2 sections where you can tuck in business cards, receipts, etc. and then through the top of the wallet are 2 full-size sections for your paper money. It's your classic men's BiFold Wallet design and the entire wallet is RFID protected.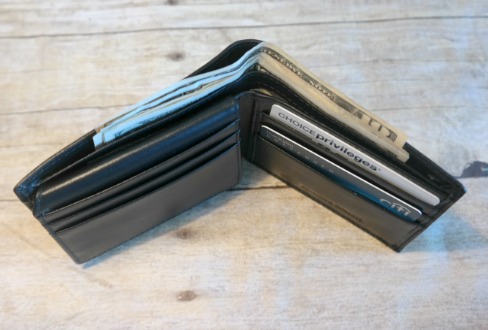 My husband loves this design and he's able to get everything that he needs to get into his wallet with ease. Plus, everything is neatly organized in its own spot. One of the best things is that it isn't a bulky and thick wallet. He doesn't feel like he's lugging around a pocketful of rocks. You can barely see it in the pocket of his pants! If your man dislikes thick and bulky wallets, this one is perfect for him!
Hubby bought the wallet back in early December and has been using it every day. Again, we purchased it from Amazon and wanted to share how great this men's wallet is with all of our readers and take a few moments to educate you about how important it is to protect yourself & loved ones from electronic pickpocketing, low-life, lazy thieves! If you need a gift for the man in your life…we highly recommend this men's genuine leather RFID blocking wallet!
* This post contains affiliate links. If you make a purchase, we may or may not receive a small commission which helps to support this site. Thank you!

Disclosure: We personally purchased the item that we're featuring in this blog post from Amazon. We paid full price. This is NOT a sponsored review from any company or brand. This post does contain affiliate links!