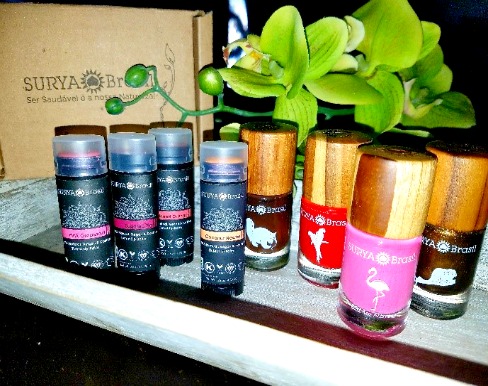 I enjoy taking the time to do my own nails for several reasons: I feel like an artist (if only for an hour), I like to know that the ingredients I'm layering on my nails, aren't harmful to me and who the heck knows how many people's feet polish brushes touch in nail salons.
* Complimentary Products Received for Review.
I felt confident trying Surya Brasil nail and lip balms because they are created using only the best ingredients from the Amazon Rainforest and Natural Botanicals from around the world! Ah…now, that's refreshing.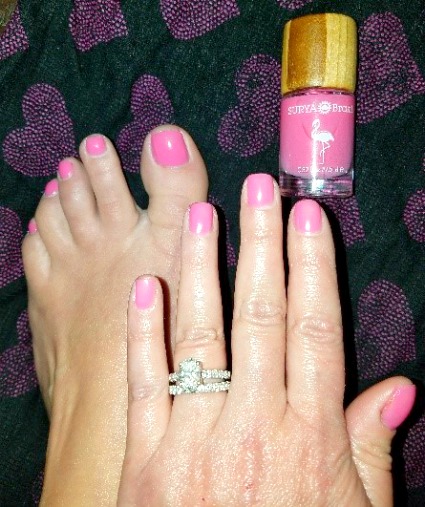 Surya Brasil Nail Polish:
Did you know that harsh chemicals in nail polish can be absorbed by your body? I am happy to report that Surya Brasil Nail Polishes are:
* Non-toxic – not harmful to you or the environment.
* 7 Free (aka – words you cannot pronounce: NO camphor, DBP, Formaldehyde, Parabens, Totuene, ingredients of animal origin and NO animal testing)
* Certified cruelty-free, Vegan, Leaping Bunny – containing no animal products, with a Gold Standard to signify no animals at ANY state of development were used.
I love how they are uniquely labeled using Exotic Animal names and pictures. How fun! They come in 16 shades: Flamingo, Anteater, Gold-Faced Lion Tamarin, Coral Snake, Red and Green Macaw, Eclectus Parrot, Orangutan, White Tiger, Jabiru, Pampas Cat, Wolf, Chameleon, Peacock, Dark Blue Angelfish, a Base Coat, Extra Shine Top Coat, Oil Dryer.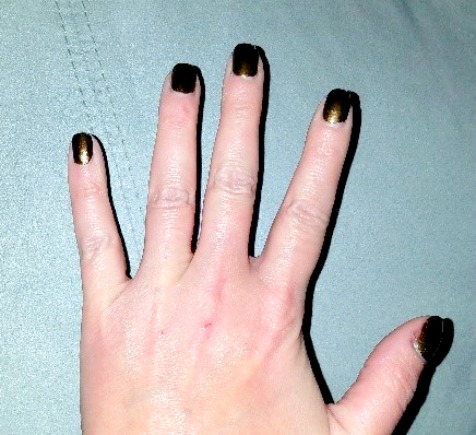 Here are the 4 shades I received and how I felt wearing each:
Flamingo: Pretty in Pink. Feminine and innocent, yet flirty and confident!
Gold-Faced Lion Tamarin: Golden and Rich. (en)Dangerous, ready to take charge!
Anteater: Deep Chocolatey Brown. Unique and practical.
Coral Snake: Show your fearless side with this Red…it's fierce, bold and eye catching!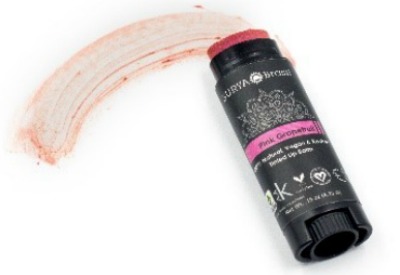 Surya Brasil Vegan Tinted Lip Balms:
After trying four of the six flavors, I can say that my lips felt moisturized each day, all while giving them enough color to feel like my makeup was complete and knowing that they are organic, all natural, vegan and kosher made for an easy stamp of approval. Here's the 6 flavors they come in: Blood Orange, Pink Grapefruit, Pomegranate, Sugared Fig, Vanilla Dragon Fruit and Coconut Nectar…my favorite. It sun kisses my lips with a sheer light coral tint, tastes yummy, and makes my lips smooth, like butter.

For this Valentine's day, let your inner Picasso out, spend some QT with your nails and get those lips smooch ready by trying Surya Brasil Nail Polish and Surya Brasil Vegan Tinted Lip Balms. You can connect with the company on Facebook too.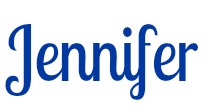 Disclaimer: Jennifer received a complimentary product as featured in this blog post. Jennifer's thoughts and words are 100% her own unbiased opinion on the company & products being featured today. The Two Classy Chics are not responsible for prize shipment or fulfillment. Please read this blog's Terms of Service & Disclosure Policies before entering any giveaways. Thanks!!!