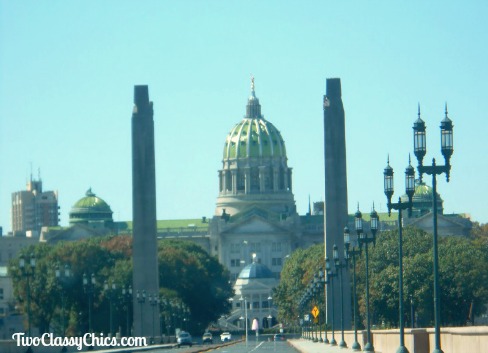 Harrisburg is the capital city of the great state of Pennsylvania and is the 10th largest state in the commonwealth. If you're trying to locate Harrisburg on a map, you'll want to look for it in the south central part of the state. Approximately 50,000 people call it home.
One of the best features of the city is that it lies in the Susquehanna Valley and is situated along the banks of the Susquehanna River. The entire city is surrounded by farmlands and mountains, once you're out of the city limits.
The Pennsylvania State Capitol was completed in 1906 and features a 272 foot tall dome. The building was designed by Joseph Miller Huston and is one of the prettiest capitol buildings that I've ever seen. If you're ever in the area and enjoy touring state capitol buildings, they do allow public tours. It's fantastic and if you think it looks "grand" on the outside, you should see the inside!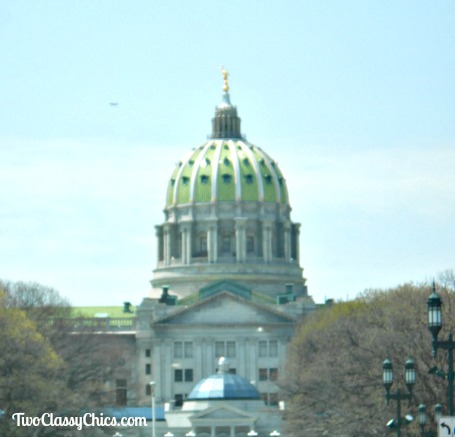 I think one of the best things about living in Harrisburg is that we're centrally located. We can reach downtown Hershey within 12-15 minutes, downtown Lancaster & Amish country within 45 minutes, downtown Gettysburg within 45 minutes, Philadelphia within 2 hours and if we want to head west…we can arrive in the steel city Pittsburgh within 4 hours.
If we want to head out of state, we can reach New York City in 2 1/2 hours, Camden New Jersey in 2 1/2 hours, Atlantic City New Jersey in 3 hours and one of our favorite places to go Wildwood/Cape May in New Jersey in 3 1/2 hours. That's right, we ONLY live 3 1/2 hours from the Atlantic Ocean, so heading to the beach is always fun!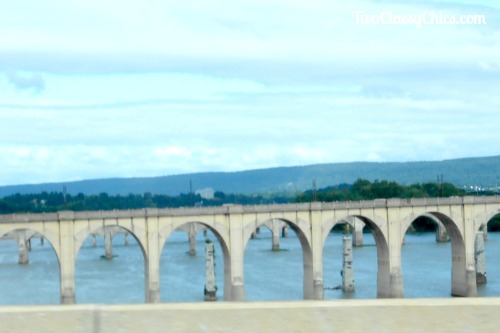 My husband enjoys the country areas and thankfully we're surrounded with plenty of that! As soon as your out of the city limits you'll run into farmland, valleys and mountains. The state of Pennsylvania has plenty of beautiful mountains to visit (think the Pocono Mountains) and you can find all kinds of outdoor activities to enjoy. We love hiking at many of our beautiful state parks!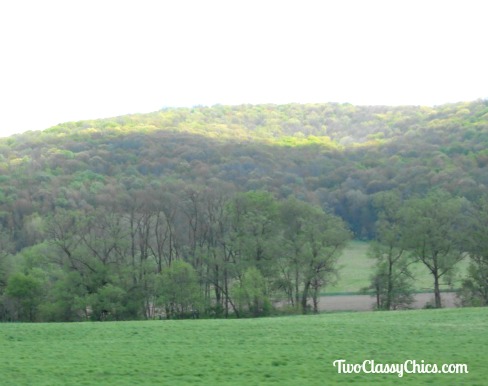 When it comes to complaints about Harrisburg..well, you all know that I'm honest and I tell you how it is. I don't sugar-coat anything. Our governor and mayor both suck! How's that for truth? LOL The city is big-time in-debt and that totally irks me off. There are parts of the city that are slum-areas and our politicians do nothing (or very little) to invest in those neighborhoods and to clean them up. Next, there isn't a whole lot of family-friendly things to do…yes, we have some but most of us leave the area and go elsewhere when we want to enjoy things with the family.
Well, today I thought I would do something a little different here on the blog and just give you some basic information about Harrisburg, Pennsylvania.