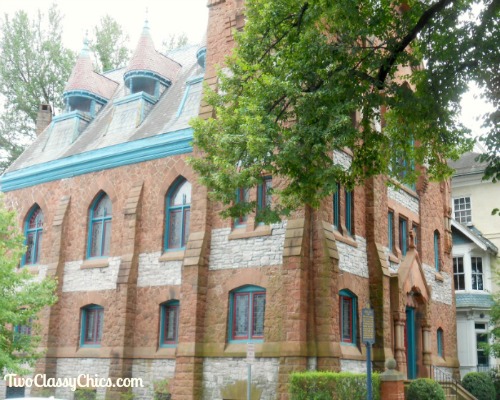 Every month my husband and I like to take a day trip to a new location in Pennsylvania or within one of our boarding states. It's a great way for us to still stay connected together as a couple (spending time together) and a few times every year we take our granddaughter along with us. We love building family memories together.
A few months ago we took a day trip down to Lititz in Pennsylvania. It's about a 45 minute drive from our home. While on our day trip to Lititz we visited the Julius Sturgis Pretzel Bakery & took a tour (it's the oldest commercial pretzel bakery in America), visiting the Lititz Museum, the Wilbur Chocolate Store and then spent some time in the park.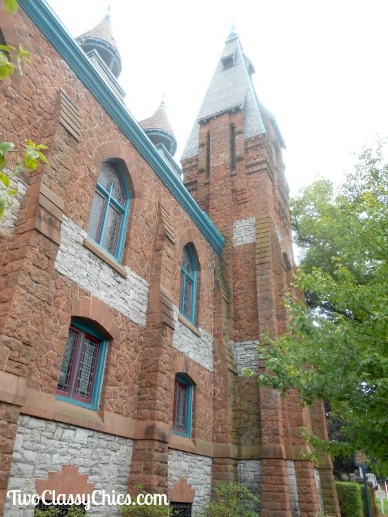 Lititz is a beautiful small town in Pennsylvania that attracts visitors from all over the world. It's located in the heart of Pennsylvania Dutch Country, so many of the tourists who are visiting Lancaster Amish Country, drive up to Lititz and spend some time there too.
Every time we visit a new small town…I'm always seeking out old churches and buildings. I love looking at them and seeing how they were built. I'm really attracted to Victorian, Colonial and the Gothic styles when I'm on the hunt to see them.
Nearby where we had parked for the day I noticed this gorgeous old building and had to walk over to check it out. I was surprised to find out that it was the historic Linden Hall All-Girl's Boarding School and here's what the historical marker (out front) had to say about it.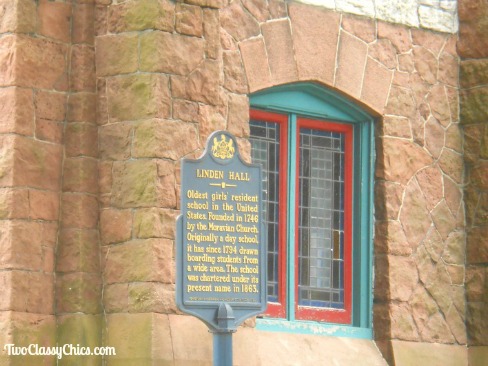 "Linden Hall – Oldest girls' resident school in the United States. Founded in 1746 by the Moravian Church. Originally a day school, it has since 1794 drawn boarding students from a wide area. The school was chartered under its present name in 1863."
I did some research online once we got home and learned that it's a large campus now and this building was the first one on the property. The all-girls boarding school is still in operation and draws students from all around the world who want a college-prep type of education.
Anyway, I fell in-love with this old building and I think it's absolutely beautiful. I saw some "gothic" and "colonial" influences to it's style when I was walking around it. Trust me, it's a gorgeous old building!!!
Do any of you enjoy looking at old buildings and old churches when you travel? If so, got any favorites?