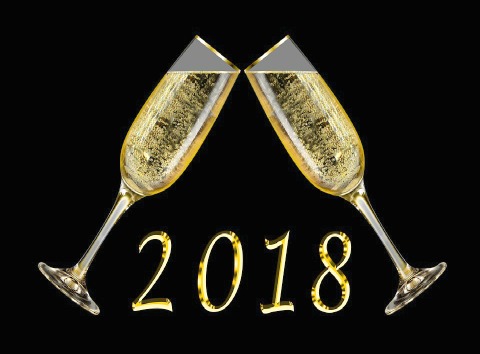 We wanted to take a few minutes out of our day to wish all of our readers a Happy New Year! It's hard to believe, but we're starting off a brand new year and we've got some big things planned for The Classy Chics blog this coming year!
We will be changing up the blog's design and giving it a more modern update. We'll be bringing you more cleaning tips, craft project ideas, travel features, easy to make recipes, articles, tips, etc. as we move forward. We want our blog to be a valuable resource to women, moms and grandmothers every where! We'll continue to introduce you to some great products that we find and yes, we'll still be hosting some awesome giveaways for you all to enter.
On the personal side, I plan on spending some well-needed and well-deserved time with my family, so over the course of the next few months you'll be seeing some new faces & writers here on TCC. Hubby and I will be doing some more traveling and we plan on taking the grandchildren along with us more & more as we go!
Anyway, We wanted to wish you all a very HAPPY NEW YEAR! Let's make 2018 the best year yet! Enjoy the holiday!