Let's get ready for some football!!! Okay, Who's getting ready for the big Superbowl game? Do you like to attend a party, host a party and just watch the big game on TV by yourself? Heck, do you even watch the Superbowl? We're huge NFL football fans here in our home, so the game is a big deal here! Matter of fact, we're getting things ready to host our annual Superbowl party.
Today's guest-post recipe is courtesy of The Cocoa Exchange. You can visit their website to learn more about them and to get additional recipes.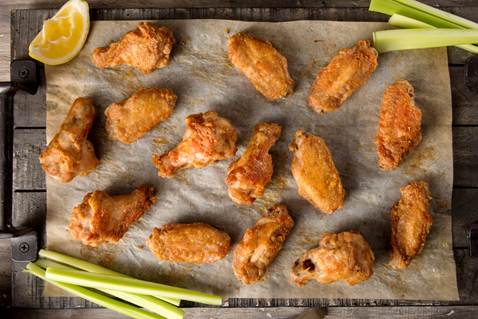 Grilled Honey Chipotle Wings Recipe
1/2 cup honey
1 tsp. POD & BEAN™ Burger Seasoning
2 Tbsp. hot water
1/2 cup POD & BEAN™ Chipotle Hot Sauce
3 pounds chicken wing drumettes
2 Tbsp. canola oil
Salt and pepper, to taste
Heat grill to medium heat.
Combine honey, hot water, and POD & BEAN™ Chipotle Hot Sauce in a large bowl and set aside.
Toss wings in canola oil and POD & BEAN™ Burger Seasoning and place wings on grill. Cook until crisp and cooked through, about 15 minutes.
Transfer hot wings to the large bowl and toss until wings are well coated.
Return wings to grill, close lid and allow to cook for an additional minute. Remove wings from grill and serve immediately.
* This post contains affiliate links. If you make a purchase, we may or may not receive a small commission which helps to support this site. Thank you!