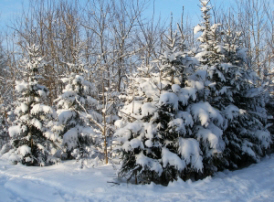 The long, dark days of winter can be depressing for even the most chipper among us. Those endless gray days empty of color and sunshine can sometimes make it feel like spring will never come. While you may be stuck with the chilly weather until the spring, you can still find ways to bring your own sunshine to the day.
The fastest way to brighten up your day is to wear some color. Most of our winter wear is dark and a bit drab, but that's for good reason! Whether it's rain and mud or snow, salt and ice, winter weather makes for messy situations, which can lead to really dirty clothes. But just because it's best to keep your outerwear on the darker side doesn't mean you can't bring color into your wardrobe with your accessories.
Here are some of our favorite bright accessories you can use to brighten up your winter:
1. Colorful Jewelry
Easy to acquire, easy to wear, and fun to look at; brightly colored jewelry is the perfect way to add a subtle pop of color to your wardrobe. From statement necklaces in bright, candy shades to extravagant rings, the bright jewelry trend isn't going anywhere anytime soon.
Not into the big, statement pieces but still looking to add a little sprig of happy colors to your outfit? Subtle, delicate pieces in delicious colors are also easy to find. Our favorite is to wear brightly colored stud earrings, like these vintage Alhambra malachite earrings from Van Cleef and Arpels. These are especially great for work, since they have color and personality without being too visually demanding.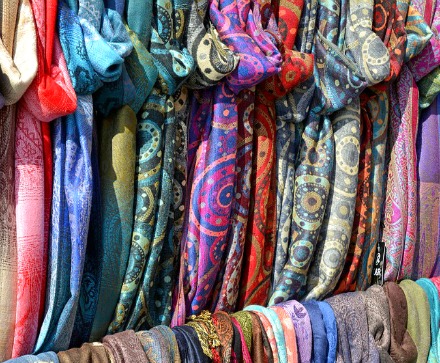 2. Colorful Scarves
Winter is a great time to break out that scarf collection and wouldn't you know it, scarves are trending big time this year. From richly colored pashminas to vibrant silk kerchiefs, scarves are everywhere on the runways and in magazines. Not only do they help you stay warm, a scarf, if styled correctly, can make your outfit look seamlessly styled and turned out.
Not sure how to tie your scarf? Tutorials abound online as to how to tie your scarf in multiple stylish ways.
3. Lipstick
If you're a fan of makeup, lipstick can be an affordable, accessible and low-commitment way to bring color into your winter wardrobe. Bright lipsticks have recently made a comeback in the fashion industry and we've seen anything from blue to metallic to color-changing lipsticks.
If you're not feeling that adventurous, no harm, there is a still a gamut of colors you can choose from that are well within the range of normal lip colors. Anything from fire engine red or hot pink, to matte mauve or glossy plum can add a pop of color. Plus, it will make your teeth look whiter and encourage you to smile more!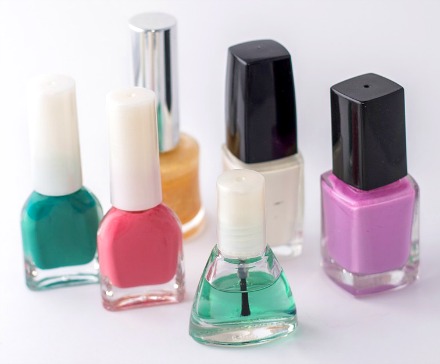 4. Nail Polish
Nail art has become something of an art these past few years and nail polish companies like Essie and OPI are not wasting any time taking advantage of the craze. One glance at the shelves of any well-stocked drug store or makeup chain will show you that nail polish now comes in just about any shade or effect you can ask for. The best part? Colorful nails are becoming so common that they're acceptable at most workplaces.