This review comes from a true buyer of Sunrising Bedding 8 Inch Hybrid Natural Latex Independently Encased Coil Innerspring Mattress.
* This is a courtesy post. No product or monetary compensation was received. This feature was NOT written by any of the staff writers at TwoClassyChics.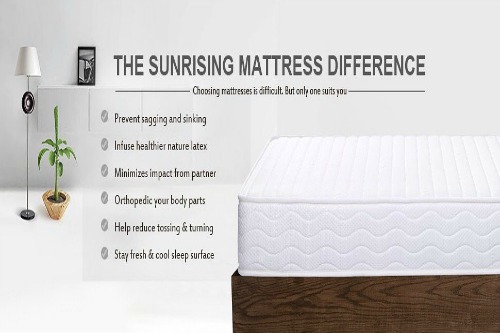 This replaces my $2,000 waterbed. In this review I cover how it sleeps and why I bought it. I hope the time and information I learned will save you from the months I spent deciding which mattress is the best choice and at the best price. This is a pocket coil design with a topper of latex foam.
If you are like me, you want the best sleep possible. Once that is settled, you want the best price you can get. My Sunrising bedding pocket coil mattress is the result of my searching. If you want all the details, read on.
The bottom line is revealed by its weight. It weighs more than its competition because it has more and better springs than the rest.
ABOUT FIRMNESS
The reviews all give different opinions about firmness. After two weeks with it, I think the reason is because of its "pocket coil" design. Let me explain. The individual springs yield to the different parts of our body much better than other mattresses.
In this design, the springs compress individually. The heavier parts of our body yield more, while still giving support to the smaller parts like our legs, waist and head. If this makes sense, you can see the result is a feeling of firmness, yet a subtle feeling of softness. Also, the movements of your wife or husband, never bother you. Some will say it is not that firm while others feel it is quite firm. I hope this explains the differing opinions. That is about all I can say about firmness except I consider it to be on the firm side.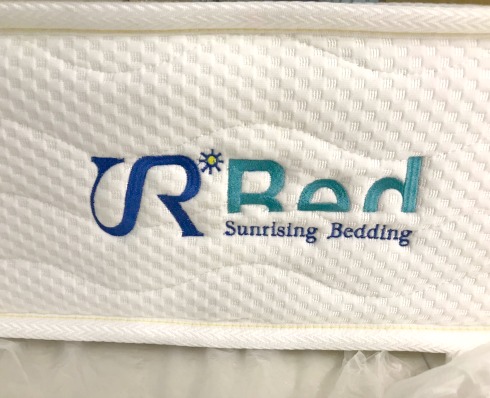 ABOUT THE COMFORT
The first night was fine; no odors and no discomfort. My nose is not the sensitive instrument my wife possesses. It passed her smell test, so it passes anything.
Just like firmness is subjective, so is comfort. What I do is compare it to two of the other mattresses I've owned. The Sunrising replaced a $2,000 tube type waterbed. The other is my Beautyrest standard innerspring, firm. My rating is the Sunrising (one); the Beautyrest (two) and the waterbed (three).
Now to explain my ranking.
I have unusual body demands. I have two artificial hips, a minor, chronic back problem and my body temp rises when sleeping (so I sweat). My opinion is that the Sunrising bedding will present no problems with normal folks or people with unusual problems.
Ok – that was stage one. What is our experience after two weeks?
My wife and I differ but we are both happy with our new bed. She says she slides around in this bed. She would sink into the waterbed and not move. She like that feature of the waterbed.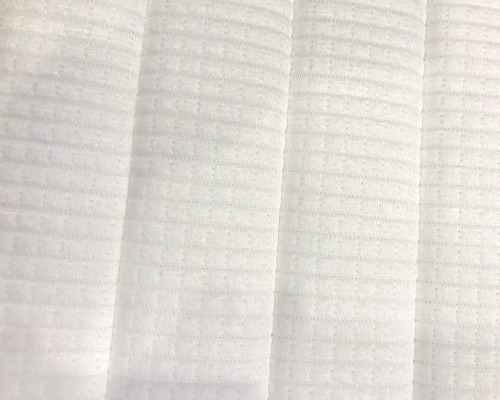 I do not slide around but do not have the problem of being trapped as with the waterbed. I hated the waterbed for the same reason my wife liked it. As far as our overall opinion goes, we both like this much better than the waterbed.
The difference between the Beautyrest and the Sunrising is their construction. The springs in the Beautyrest are all linked together. The mattress yields to your body but it does it as a unit. Lay on it and the surface "dishes." The firmer the mattress, the flatter the dish.
The Sunrising springs are independent from each other. Thus each spring yields to your body in a unique way. (No dish) This allows your body to be better supported and conform to your unique body. It does not matter whether you sleep on you side back or stomach. The individual springs adjust to every sleeping position.
I felt the Sunrising softened somewhat during the first week. That was a good thing. But again my wife responded differently. Still the bottom line is the same, we both like the mattress.
ABOUT CONSTRUCTION
Our queen has 825 individual springs, making each spring smaller than many other similar mattresses. Increasing the number of springs, increases the flexibility and the weight of the mattress. Check the weight of the Sunrising against the competition. You will see it weighs more, indicating the better quality.
Our queen weighs 81 lb and ships at almost 90 pounds. That's more than the other pocket coil's. WEIGHT translates to quality. You can fool the buyer but not the scales. It was one of my questions, when trying to determine quality. It is very easy to move around and flip, if that is a concern. It comes with a 120 day money back guarantee, So if unhappy for ANY reason, tell Amazon to pick it up. There is no hassle, no cost and it is gone.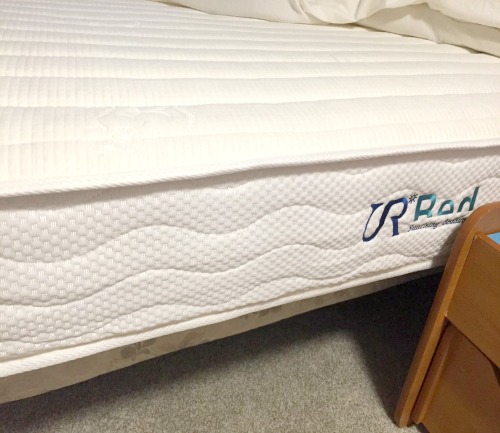 Giveaway: One lucky winner is going to win an 8″ natural latex hybrid innerspring mattress from Sunrising Bedding. If you've previously won a giveaway sponsored by the company for a mattress, you're not eligible to win again. Sorry! Winner can choose the size of mattress that they need.
Note: Our sponsor has a brand new website! Please help spread the word by sharing their website link on your social media accounts and a sentence or two about them! Here's the link and you can claim the share as a social media share bonus entry in our entry form below. https://www.sunrisingbedding.com/shop/best-coil-innerspring-hybrid-latex-mattress-8-inch/ Thank you for your help!
Giveaway Details: This giveaway is open to residents of the US ONLY age 18 and over. Please read our Terms of Service & Disclaimer Policy before entering. This giveaway will close on February 7th, 2018 at 11:59 pm EST time. No purchase necessary to enter or win.

Disclaimer: This is a courtesy post for the sponsor. No product and no monetary compensation was received. The Two Classy Chics are not responsible for prize shipment or fulfillment. This post may contain affiliate links. If you purchase an item through an affiliate link, we may receive a small commission which helps to support this site.