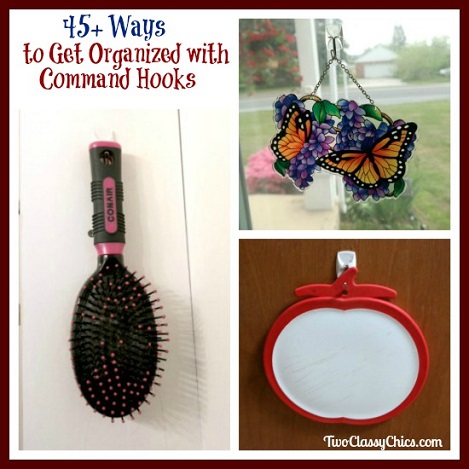 Forget about nails, screws, tacks or messy adhesives, Command Hooks are fast and easy to hang! Command Products provide an easy, affordable way to decorate and organize your home, school and office. Command Hooks are available in a wide range of designs, sizes and colors to match your individual style and decor.
The revolutionary Command Adhesive holds strongly on a variety of surfaces, including paint, wood, tile, glass and more. Yet, removes cleanly – no holes, marks, sticky residue or stains are left behind. You can use them almost anywhere!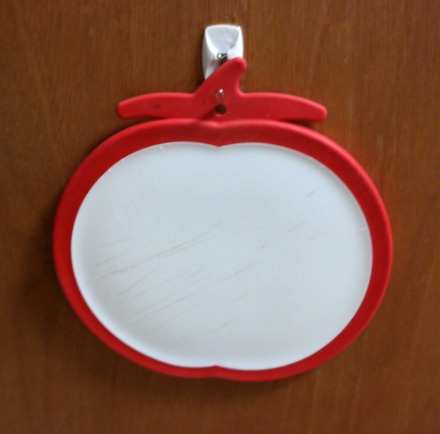 1. Cutting Boards
2. Pot Holders and Oven Mitts
3. Coffee Mugs
4. Bulky Kitchen Utensils
5. Jewelry (bracelets and necklaces)
6. Hair Accessories (pony tail holders, headbands, bows, etc.)
7. Hair Brushes, Large Combs and Hand-Held Mirrors
8. Shower Poufs
9. Sun Hats, Ball Caps, Cowboy Hats, etc.
10. Scarves & Mittens in the Mud Room
11. Holiday String Lights
12. Suncatchers in Windows
13. House Keys, Car Keys, Garage Keys, etc.
14. Organize School Locker Supplies
15. Yearly Calendars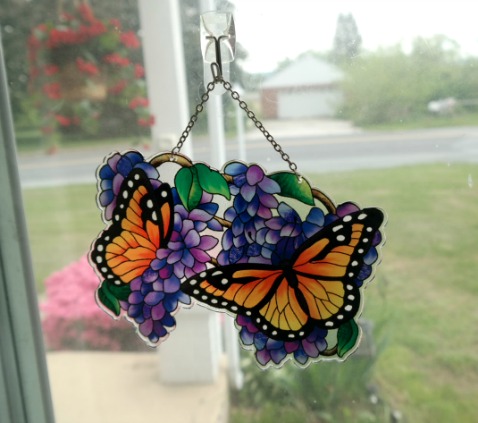 16. Party Banners
17. Flashlights & Emergency Lighting/Lanterns
18. Craft and Sewing Supplies/Tools
19. Rain Umbrellas
20. Extra USB Charging Cords
21. Handbags in Closet
22. Scarves in Closet
23. Wall Decor
24. Seasonal Door Wreaths
25. Seasonal Wreaths & Holiday Decorations on Windows
26. Light-Weight Bathrobes (back of door)
27. Curtain Tie-Backs (window & shower)
28. Pet Leashes and Pet Collars
29. Fly Swatters
30. Pool Accessories (swim googles, hair ties, swim caps, etc.)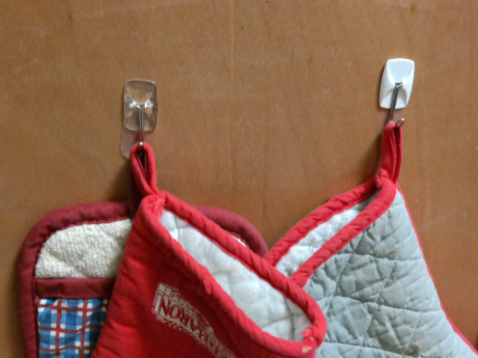 31. Belts (in closet)
32. Gardening Accessories
33. Toothbrushes
34. Cameras and Small Electronic Devices w/Straps
35. Kitchen and Craft Aprons
36. Plastic Grocery Bag Storage (tuck all bags into one & hang)
37. Paint Brushes
38. Dish Cloths and Kitchen Towels
39. Reading and Eyeglasses (side of nightstand)
40. Lunchboxes and Lunch Bags (hang in closet/pantry)
41. Hang Tools (garage, shed, workroom, basement)
42. Inside Medicine Cabinet (tweezers, make-up brushes, razors)
43. Hang Christmas Stockings
44. Hold Hair Dryers, Flat Irons and Curling Irons
45. Hang Small Storage Baskets and Bins
46. Hang Bags of Cotton Balls & Swabs Inside Vanity Door
47. Hang Fresh Herbs and Flowers (tied together) to Dry
48. Hang-up Light-Weight Brooms and Mops
49. Hang Toilet Bowl Brush Beside the Toilet or in Closet
As you can see, this list of 45+ Ways You Can Use Command Hooks to get yourself organized is just the tip of the iceberg! You can use them in your home, at work, at school, in the garage, etc. Save time and money by hanging up things and getting to them quickly and easily!
* This post contains affiliate links. If you make a purchase, we may or may not receive a small commission which helps to support this site. Thank you!