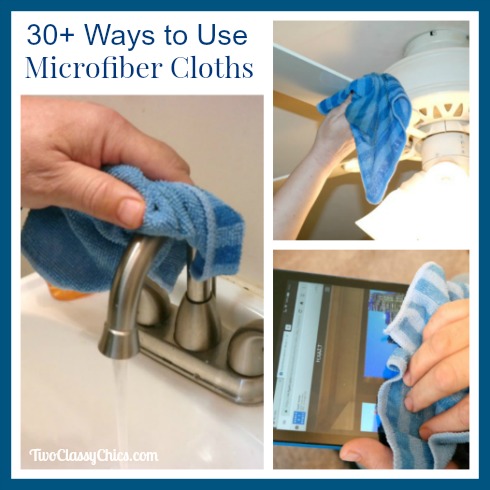 I admit, I'm a self-professed neat and clean freak. I take great pride in cleaning my home and keeping it cleaned up. With that said, I don't spend hours upon hours every day cleaning it! I'm always looking for the best cleaning products that get the job done and get it done quickly.
One of the products that I use around my house and that I'm totally addicted to is microfiber cleaning cloths! Seriously, I can't get enough of them and I tend to purchase them in bulk. I like buying them in different colors and assign certain colors to particular cleaning tasks. When I'm done using them, I toss them into my washer and get them ready for the next time. For storage, I have them all sorted and stored in a plastic bin in my cleaning closet.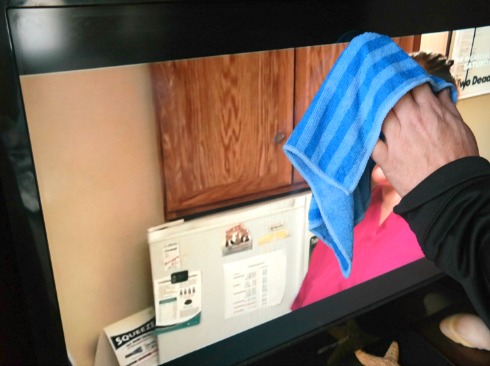 30+ Ways to Use Microfiber Cleaning Cloths Around Your Home
Electronic Screens – TV's, Computers, Tablets, Cellphones
Landline Phones
Hand-Washing Dishes
Make-Up Removal
Mirrors
Glass Windows
Polish Eyeglasses and Sunglasses
Polishing Metal Fixtures in Bathroom & Kitchen
Grease & Grime from Range Hood
Grease & Debris from Range and Stove-Tops
Grease & Splatter from Inside the Microwave
Removing Mildew & Gunk from Ceramic Tile
Ceiling Fans
Light Fixtures
Mopping Floors
Dusting Knick-Knacks
Polishing Shoes
Removing Scuff Marks
Washing the Car
Clean Outdoor Toys & Pool Floats
Staining Wood Crafts
Polishing Jewelry
Remove Mildew from Swimming Pool Floats
Clean Pet Cages and Pet Toys
Polishing Silver
Children's Toys
Remove Soot from Glass Fireplace Doors
Scrub Down the Electric Grill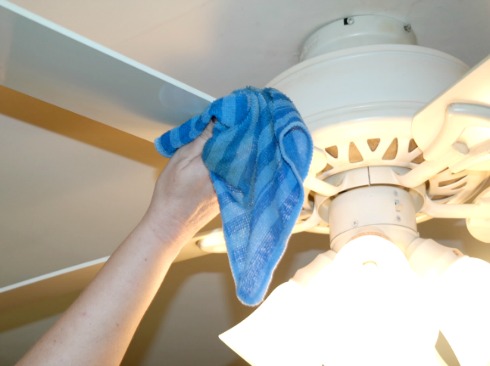 As you can see, you can use microfiber cleaning cloths all over your home to clean all kinds of different things! The best thing about using them is that they are reusable and you're not buying/using disposable paper towels which are wasteful & harmful to our environment.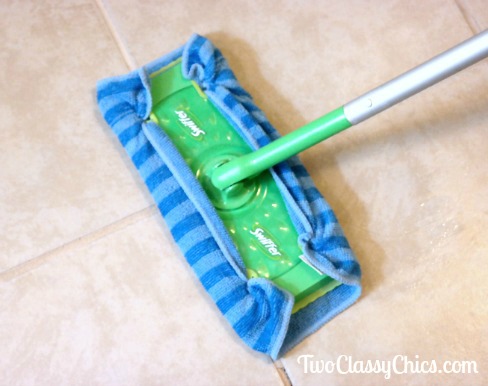 Cleaning Hack – Tip: As you can see, I own a Swiffer mop just like millions of other people. I got tired of running to the grocery store and buying the expensive, disposable Swiffer mop pads. Instead, I use my microfiber cleaning cloths which fit perfectly onto the bottom of my Swiffer mop and they get the job done! You can use any liquid floor cleaner that you want to use (store bought or homemade). Mop your floors and then toss the cloth into your washing machine, so it's ready for the next time you need it. They are eco-friendly and a more cost-efficient way to clean your floors!!!
I personally love using them as they remove smudges, don't leave lint behind, are very absorbent, 100% reusable and are a more natural way to clean. You don't need to use harmful chemicals…most of the time just soap and water or a good homemade cleaning product.
* This post contains affiliate links. If you make a purchase, we may or may not receive a small commission which helps to support this site. Thank you!
Do you use microfiber cleaning cloths? If so, how do you like using them around your house? If you haven't tried them yet, I highly recommend them!!!!