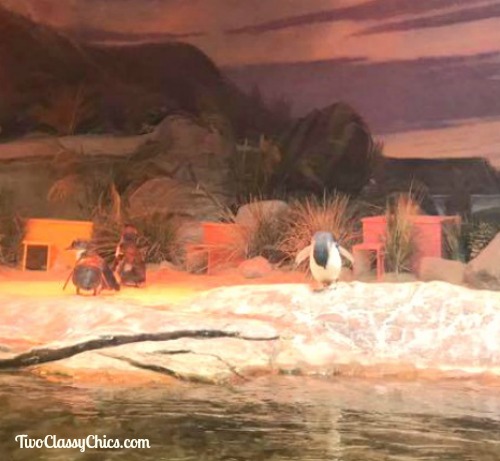 Located within 15-20 minutes driving distance from downtown Philadelphia, you'll find the Adventure Aquarium in Camden, New Jersey. It's really easy to get to and is located right on the Camden waterfront. It's open year-round and is one of the best aquariums on the east coast, at least in my honest opinion.
Every year we like to plan a day trip down to the aquarium to see what's new and to re-visit some of our favorite exhibits. When visiting, you'll see a wide variety of tropical fish, sharks, stingrays, marine life & marine mammals, penguins, sea birds, hippos and all kinds of other cool animals.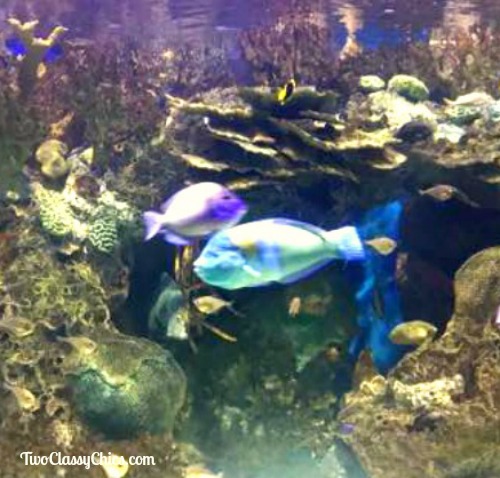 A few weeks ago we got together as a family and took a drive down to the aquarium. When we take day trips, I like to pack a cooler with a grab-n-go lunch for everyone, along with cold beverages. Since we take our grandchildren along, I also pack an overnight bag with pajamas, a fresh change of clothes & a few toiletries. You never know if you'll get stuck out-of-town and may need to spend the night. So, I try to always be prepared.
The aquarium can get really crowded & busy during the weekends, so we try to plan our visit during a weekday afternoon, when they tend to be less crowded. If you're trying to avoid huge crowds and really want to take your leisurely time through the facility, I suggest that you plan to go during a weekday afternoon or go during the late Fall, Winter or early Spring months, when the majority of tourists aren't in town.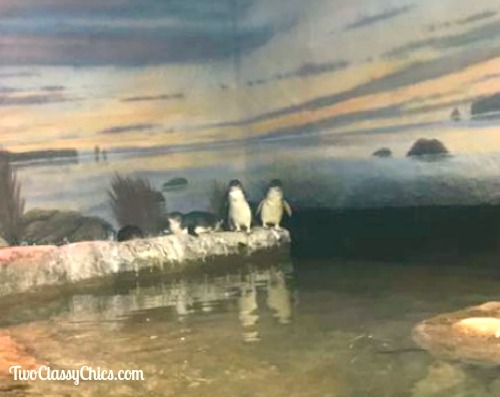 I'm sharing with all of you just a few photos from our recent visit! Sadly, my camera batteries went dead, so I was only able to obtain a few pictures, this time around. Sigh. If you're interested in learning more about the Adventure Aquarium, you can check out my travel feature from last year to learn more.