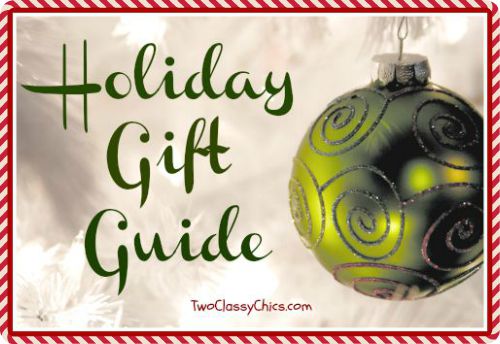 How many of you are prepared for a roadside emergency? I mean…really prepared? Do you have a tool box, first-aid kit and other necessities for an emergency? It doesn't matter if you're taking a road trip across the country or just running errands around town, it's important to have emergency supplies in your vehicle at all times!
* Complimentary Product Received for Review.
Ten years ago I was coming home from work after working a 12 hour shift. On my way home, my back tire blew out. It was 4 AM in the morning and I remember getting out of the car, lighting flares and then starting work on changing that flat tire. The process could of been easier if I would of had the product that I'm going to tell you about today. Why you might ask? Well, I had a heck of a time trying to get those emergency flares going and once I did…they didn't burn as well as they should have.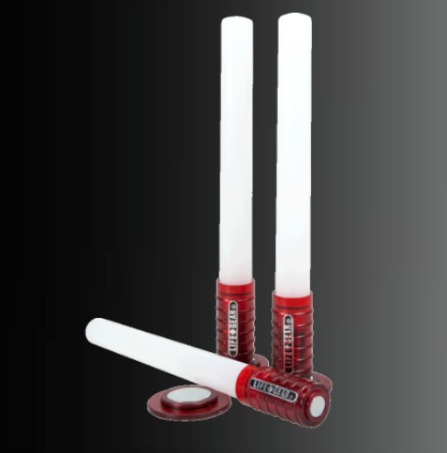 Let me introduce you to the Life+Gear LED Flares and in my honest opinion, they should be in every vehicle in America! They are a lot easier to use than traditional flares! These LED Flares will give you 200 hours of light when you're using the flasher mode. They come with the batteries (included) and with magnetic stands.
They're super-easy to use. You simply twist them on and twist them off. Yes, that's right…a simple twist to operate them. These are reusable LED glow sticks that are waterproof and they'll float! Absolutely perfect for keeping in your glove box, the trunk of the car, in a tool box, on your boat, in your RV, etc.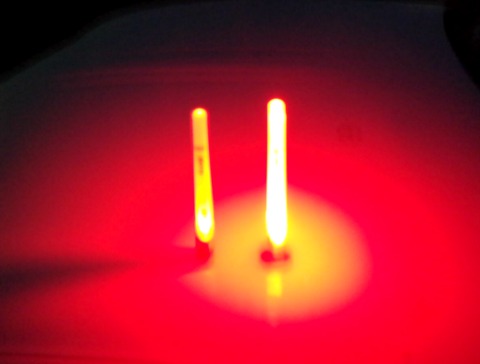 Directions for Use: Twist the top left & right to turn it on and off. Twist a second time to activate the emergency flasher.
The LED Flares are eco-friendly. One emergency flare eliminates the waste impact of 1,250 chemical glow sticks. Wow, that's impressive! In addition to that, they're a lot easier to use and safer to use too!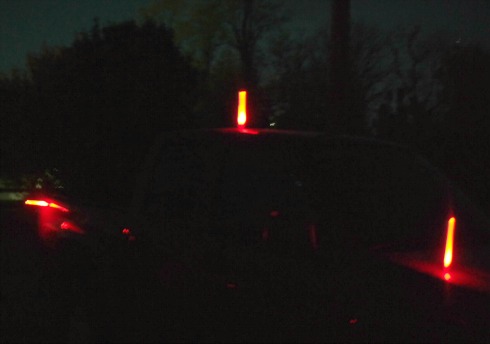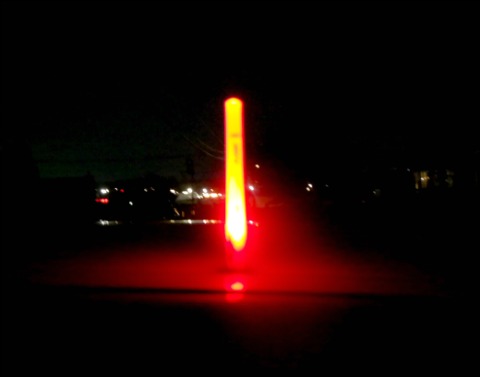 We were on a road trip several weeks ago and my husband pulled over to help an elderly woman change her flat tire. He got into his tool box and used two of the Life+Gear LED Flares, to alert passing motorists that they were on the side of the road. Then just last week he went out to get into his vehicle and it wouldn't start. He got out two of the LED Flares and had them going to help alert others that he was there and they were bright enough to help him to see what he was doing. Unlike traditional emergency flares, you can use these over and over again! We love them!
Head on over to Life+Gear to check out all of their portable lighting products, lanterns, flashlights, glow sticks and these fantastic LED flares!
* This post contains affiliate links. If you make a purchase, we may or may not receive a small commission which helps to support this site. Thank you!
Giveaway: One lucky winner is going to win a 3-Pack of Emergency LED Flares from Life+Gear.
Giveaway Details: This giveaway is open to residents of the US ONLY age 18 and over. Please read our Terms of Service & Disclaimer Policy before entering. This giveaway will close on January 10th, 2018 at 11:59 pm EST time. No purchase necessary to enter or win.

Disclaimer: Shelly received a complimentary product as featured in this blog post. Shelly's thoughts and words are 100% her own unbiased opinion on the company & products being featured today. The Two Classy Chics are not responsible for prize shipment or fulfillment.