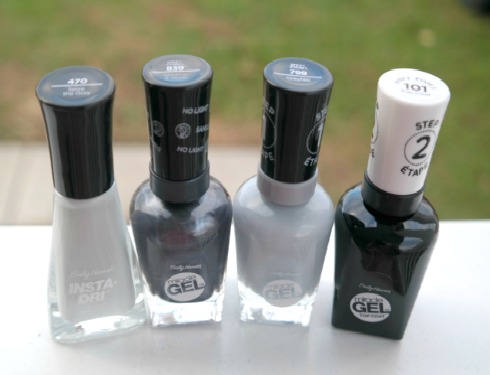 Get glam in grey this holiday season with the most beautiful nail colors from Sally Hansen. Grey is the perfect must have neutral for the holiday season and was one of the top colors seen on the runways as the must-have shade.
* Complimentary Products Received.
For this holiday beauty feature I received 4 Sally Hansen Nail Colors to try out for all of you. Before I get started with my review, I do want to admit that Sally Hansen nail colors are always at the top of my list when I go out to purchase new colors/polishes to add to my collection.
Sally Hansen Miracle Gel 
The #1 no light gel system!* In just two easy steps get up to 14 days of color and shine. More chip-resistant than regular nail polish! I received the Stilettos and Studs, and the Greyfitti colors.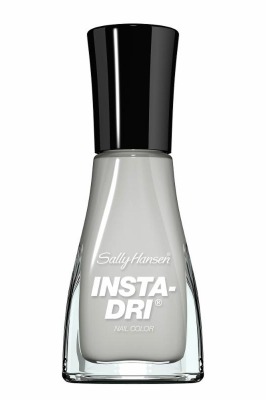 Sally Hansen Insta-Dri Nail Color 
Insta-Dri® fast-dry nail polish is formulated with a base and top coat for extended wear and stunning shine all in one coat! Features a unique brush that contours to the nail for a smooth, easy application. I received the Seize The Grey color.
Sally Hansen Miracle Gel Top Coat
This top coat is step #2 after applying your Sally Hansen Miracle Gel Color. Goes on clear and adds a nice shine to the top of your nails. Helps to protect your color and gives a smooth finish.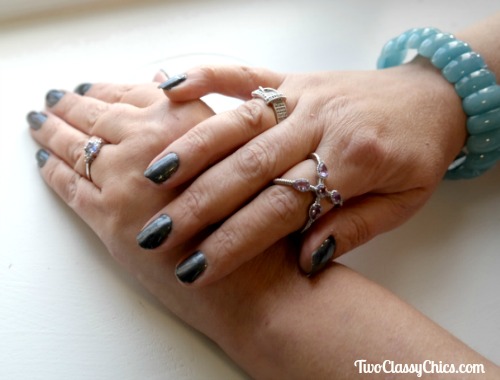 My Thoughts: I've been painting my nails (and toes!) since the age of 13 and its rare to see me with naked nails. Unlike other women, my nails are 100% natural and I can grow them pretty long. My secret? Keep them painted and always use high-quality nail products. If you keep them painted and take the time once a week to care for them, you can indeed grow long, natural nails!
For this beauty feature I decided to glam up my nails for the holiday season. I used the Sally Hansen nail colors to paint my nails the day before Thanksgiving, so that they would look nice at our holiday festivities. A few days after Thanksgiving we attended a dinner at a swanky restaurant and then went to see a show at the local theater. I felt like a princess all dressed up in my holiday gown and with my beautiful nails.
If you've never used Sally Hansen Miracle Gel nail colors, you're in for a real treat! The colors are beautiful! Every time I use them the color just glides across my nails and the color that you see in the bottle, is the color that shows up on your nails. What you see, is what you get! The formulation isn't too thick, nor too runny…just perfect.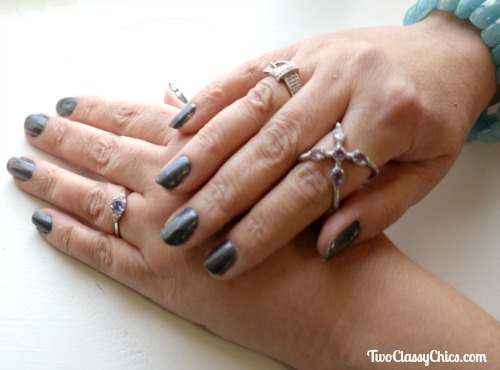 When I paint my nails I always use two coats to get the maximum coverage. What is really nice about the Sally Hansen Miracle Gel is that they dry really quickly and I only had to wait about 8 minutes between coats. After the second coat, I waited about 20 minutes and then applied the Sally Hansen Miracle Gel Top Coat. Loved the top coat!!! My nails were perfectly dry and ready to rock about 10-12 minutes after applying the top coat.
Let's talk about wear. After 16 days I finally needed a touch-up. Yes, that's right, I got 16 full days of wear! I'm hard on my nails, so getting 16 days of wear is certainly impressive! I'm not quite as hard on my toes and I got a full 20 days of wear!
The Sally Hansen Miracle Gel Nail Colors are my new go-to nail products! I love the beautiful colors and I really appreciate the "long wear" that I'm getting from using them. You can find them at various retailers across the nation and you can connect with Sally Hansen over on Facebook.
* This post contains affiliate links. If you make a purchase, we may or may not receive a small commission which helps to support this site. Thank you!

Disclaimer: Shelly received complimentary products to feature in this blog post. Shelly did not receive any monetary compensation. Shelly's thoughts, opinions and words are 100% her own unbiased opinion. Your thoughts may differ.