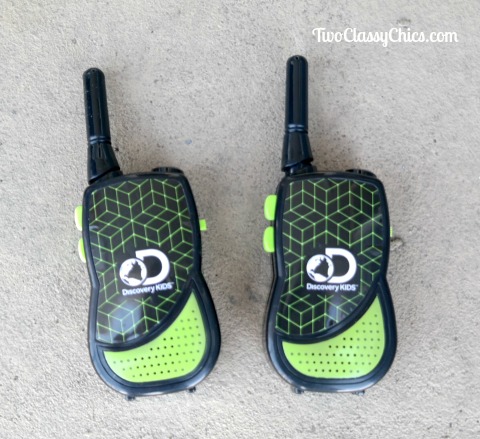 For the past 3 years we've had the pleasure of featuring several different items from Discovery Kids in our Annual Holiday Gift Guides and I'm really excited to be featuring them again this year! Even though we've only been featuring their items for 3 years, I've been buying their toys & games for even longer than that!
* Complimentary Item Received for Review & Feature.
Today we're featuring the Discovery Kids Night Talkies – They're walkie talkies with built-in flashlights that allow your kids to go outside and explore at night. Each package comes with 2 walkie talkies and they're for children ages 5 and up.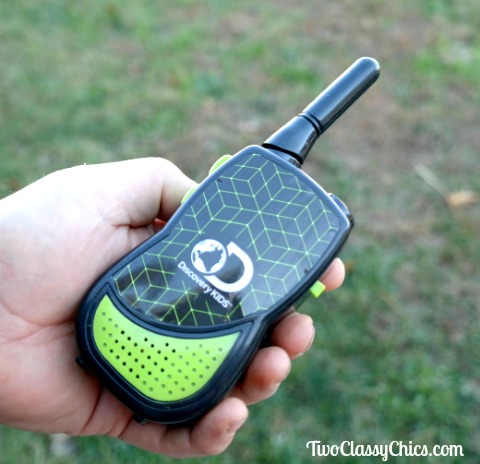 Product Features:
High-Quality Transmission
Rugged & Durable Design
Built-in Flashlight
Requires 3 AAA Batteries
Use Indoors or Outdoors
1 Year Warranty
My grandchildren love to play outside and that includes nighttime excursions, especially when we go camping or down to our beach house. In the past, they just used everyday flashlights or lanterns when outside at night. While flashlight are fun, they had no way to communicate with one another, other than yelling back & forth.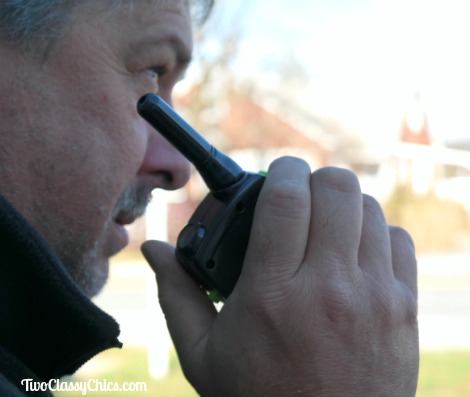 The Discovery Kids Night Talkies are one of the coolest walkie talkie sets that I've ever seen. I love that it's made specifically for young children and that they're perfectly sized to fit into a child's hand. Each one has 3 easy-to-use buttons, 2 are on one side and are push-buttons and the 3rd one is on the other side and is an on/off switch. The flashlight is located at the top of each walkie talkie and they can be used with or without the flashlight function.
My grandchildren had their new walkie talkies out last week and were playing hide and seek with their pappy. It gets dark on the east coast around 5 PM, so its nice that we can let them outside after dinner and they can see what they're doing. As they were talking back and forth (giving hints to their hiding location), I could clearly hear the other person speaking. They have really nice sound quality for sure! I'm not sure of the "range" for the walkie talkies, but I can tell you that I have a large backyard and the kids were all over it and still within range of one another. My grandchildren think they're pretty cool!
You can learn more about Discovery Kids toys, games, books, apps and videos by visiting the DiscoveryKids.com website online. You can connect with them over on Facebook too.

Disclaimer: Shelly received complimentary products to feature in this blog post. Shelly did not receive any monetary compensation. Shelly's thoughts, opinions and words are 100% her own unbiased opinion. Your thoughts may differ.