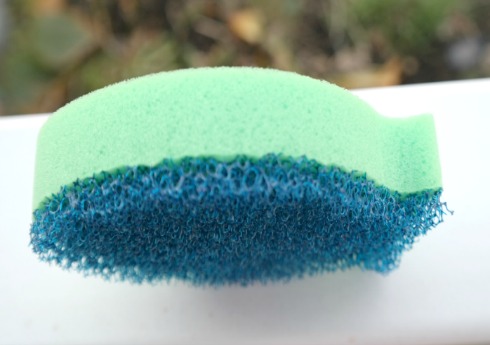 During the holiday season I enjoy cooking and baking a variety of meals for my family and friends. However, cleaning up afterwards is something I typically don't enjoy. There are pots to scrub, baking pans to clean and then you have to get all of those food particles off your dishes. While I own a dishwasher, I admit, I rarely use it. Call me old-fashioned, but hand washing dishes assures that my dishes are clean and spotless.
* Complimentary Product Received for Review.
After our Thanksgiving holiday meal I decided to test out the new product that I'm reviewing & featuring on the blog today. Its called the DishFish Dual and it's the perfect scrubbing sponge! It will help you get the dishes done, quickly and easily.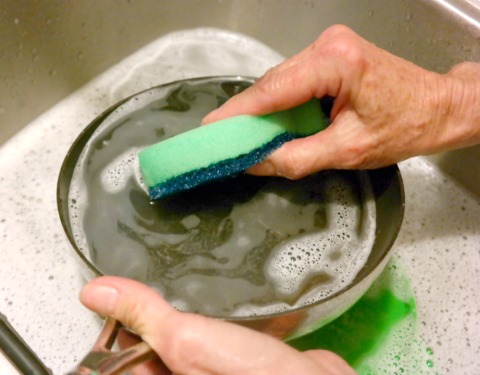 The DishFish Dual fights bacteria, odor, mold & mildew, plus it's 10X stronger than other type's of sponges. The fish-shaped sponge will fit into glasses, vases and other tight spaces, and will fit comfortably in your hand. Once your done using it, stand it up on its tail to let the sponge air-dry.
The powerful, non-scratch scrubbing surface cuts through tough messes and will resist bacteria and odors, naturally. The blue scrubbing side features PowerCell Technology and the green sponge side features ForeverFresh Foam which will block food and stains. Use the DishFish to clean glasses, pots, pans, baking sheets, greasy pans, sinks, counters, stove-tops, microwaves and more!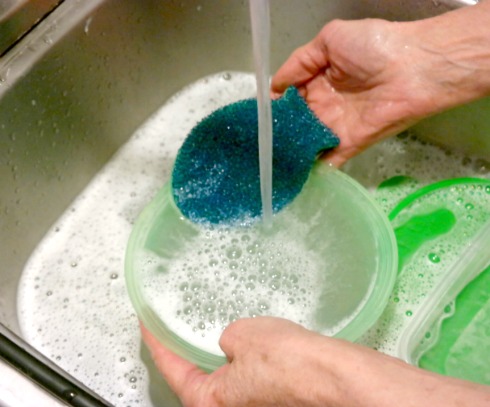 I've been using my new DishFish Dual Sponge several times a day for over 2 1/2 weeks and really love the job that it's doing. It gets all of the food particles, grease, grime and junk off my dishes, pots and pans with ease. After I'm doing using it, I stand it up on the tail and let it air-dry until the next time. So far, it looks just as good today as it did the first day that I started using it.
The DishFish Dual and Scrubber are available on Amazon and at grocery stores across America, including Wegmans, Walmart and more!
* This post contains affiliate links. If you make a purchase, we may or may not receive a small commission which helps to support this site. Thank you!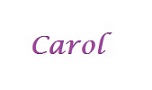 Disclaimer: Carol received a complimentary product as featured in this blog post. No monetary compensation was received. Carol's thoughts and words are 100% her own unbiased opinion on the company & products being featured today. The Two Classy Chics are not responsible for prize shipment or fulfillment. This post may contain affiliate links. If you purchase an item through an affiliate link, we may receive a small commission which helps to support this site.