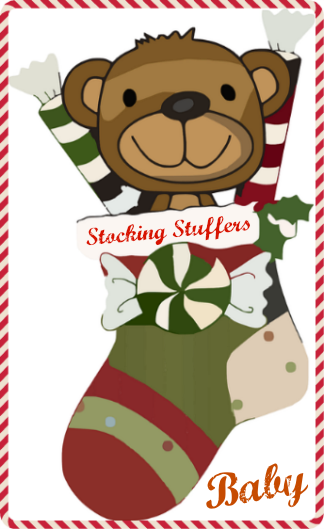 I'm the mother to two great kids! My son is a little over 2 years of age and my daughter is 8 1/2 year's old. During the holiday season I pretty much know what to get them for Christmas gifts, except for the stocking stuffers. Every year I struggle to come up with great items to fill my son's Christmas stocking, since he's only two!
* Complimentary Samples Received for Inclusion.
This year I started my Christmas shopping early and I just finished putting together my son's holiday stocking for this year. If you struggle to find small & practical items for your baby's stocking, here are some great ideas.
* This post contains affiliate links. If you make a purchase, we may or may not receive a small commission which helps to support this site. Thank you!
1. Baby Food & Treats: Pick up a few extra baby food containers, teething cookies, mini-packs of baby cereal, etc. at the grocery store and add them to the stocking. If you can't find mini-packs, you can separate them into smaller portions by using mini plastic containers or food storage bags.
2. Baby Toys: Look for rattles, baby teethers, lovies, etc. in the infant or toy department. They're usually inexpensive and the little ones always enjoy receiving something new to hold onto or to play with.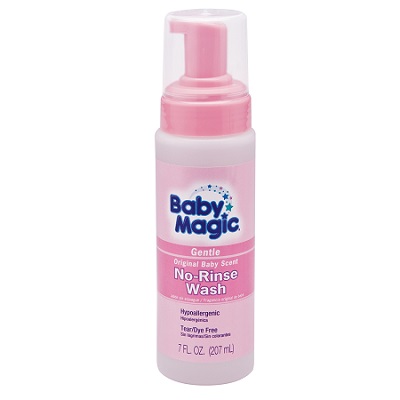 3. Bath Supplies: Shop for travel-sized body wash, baby shampoo, bath toys, baby wash cloths, cotton towels,  hairbrush, combs, etc.
When it comes to bath supplies look for the new Baby Magic No-Rinse Wash. It's tear-free, dye-free and hypoallergenic. It's your on-the-go solution to keeping baby clean, fresh and smelling great. Pump it out of the bottle, massage it onto your baby's skin and then wipe clean. There is no need to use or rinse with water!
4. Body-Care Products: During this time of the year you can find travel-sized body lotions, talc-free powders, moisturizing creams, etc. These smaller sizes are perfect for stuffing into the Christmas stocking and then for use in your diaper bag!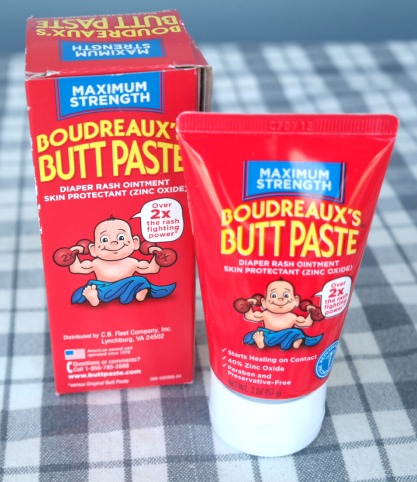 5. Diapering Products: You can find travel-sized packages of diaper wipes,  diaper cream and disposable changing pads to put in baby's stocking.
One of our favorite products is the Boudreaux's Butt Paste in Maximum Strength. It has over 2X the rash fighting power. If you've never used their butt paste before, its a diaper rash ointment and skin protectant (in one product) that contains zinc oxide. It starts the healing on contact and is paraben and preservative free!
6. Clothing Accessories: Baby bibs, socks, t-shirts, onesies, hats, gloves, leggings, etc. can be rolled up or folded up into a small sized and stuffed nicely down into the Christmas stocking.
* This post contains affiliate links. If you make a purchase, we may or may not receive a small commission which helps to support this site. Thank you!

Disclaimer: Jenelle C. has personally reviewed the product listed above. Jenelle has not received any monetary compensation for her review. Jenelle did receive a free product to try out so she could evaluate and use it for her review. Her thoughts & opinions in this review are unbiased & honest and your opinions may differ.  Please read our Terms of Service & Disclaimer Policy before entering the giveaways. Thanks!