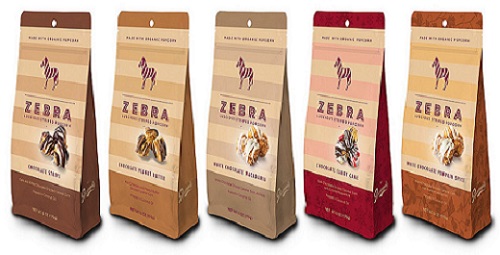 The holidays are just around the corner and many of us will be entertaining family and friends. I'm always hosting family get-togethers and always looking for delicious snacks and appetizers to serve to my guests. On top of that, I enjoy purchasing gourmet foodie products to give as gifts to loved ones.
* Complimentary Samples Received for Review & Feature.
Recently I was introduced to Popcornopolis® a family-owned-and-operated artisan popcorn purveyor. The company has launched a delicious new product line called Zebra by Popcornopolis® — five indulgent, confection-style gourmet popcorn snacks made with organic popcorn, premium chocolate, and hand-selected ingredients with no artificial colors, flavors, or preservatives.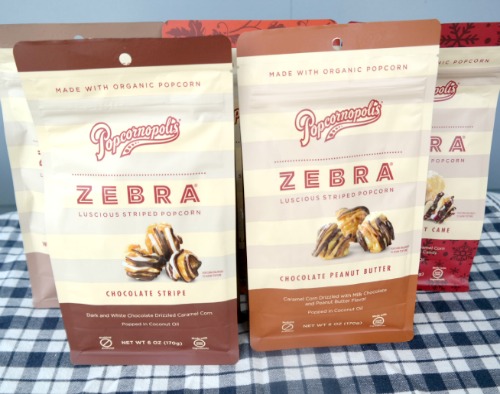 The decadent chocolate-drizzled snack line, developed by Popcornopolis' Cordon Bleu-trained chef, features five innovative varieties inspired by the brand's popular Zebra® Popcorn:
* Chocolate Stripe: Dark and White Chocolate Drizzled Caramel Corn
* Chocolate Peanut Butter: Milk Chocolate and Peanut Butter Drizzled Caramel Corn
* White Chocolate Macadamia: White Chocolate Drizzled Caramel Corn with Macadamia Nuts
* Chocolate Candy Cane: Dark Chocolate Drizzled Caramel Corn with Crushed Peppermint (Holiday Edition)
* White Chocolate Pumpkin Spice: White Chocolate Drizzled Caramel Corn with Pumpkin and Spices (Holiday Edition)
Zebra by Popcornopolis® is now available in 1400 Walmart locations across the country, along with Publix, Safeway, Stater Brothers, and several regional outlets.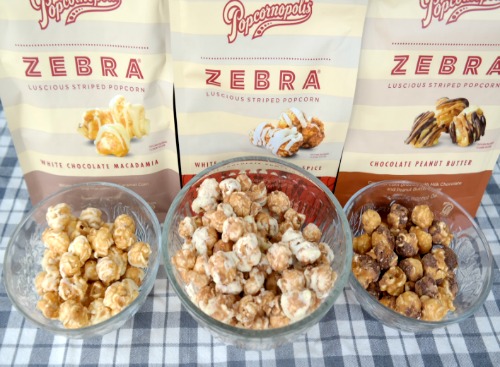 Last week I had a few guests over to our home for a pre-holiday get-together. For our little party I prepared a little appetizer tray, popcorn station and opened up our wine bar. I placed two of the popcorn flavors in bowls and placed them on the wine bar. I placed the other three flavors onto our appetizer table.
We had a total of 8 guests here for our pre-holiday party and 7 out of 8 were raving and raving about the Zebra by Popcornopolis® popcorn! They were all asking me where I got them and sharing with me which one of the flavors were their favorite. Every time I turned around I would find a few of them huddled at my popcorn station and their hands were in the bowls! They were definitely the "break out" hit at our little party!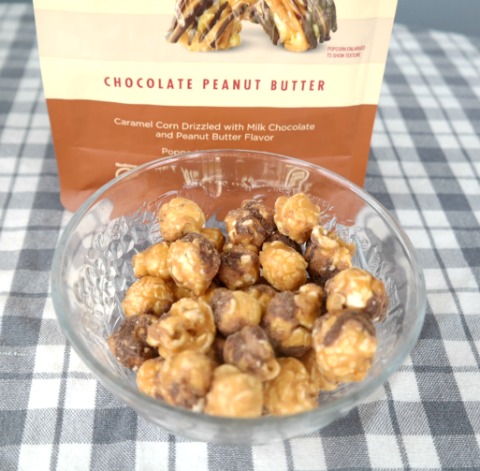 I had 2 flavors that were hands-down my personal favorites: The Chocolate Peanut Butter & White Chocolate Pumpkin Spice. I could seriously eat the entire package myself and not share them with others! My husband was all over the White Chocolate Macadamia, my adult daughter & mother loved the White Chocolate Candy Cane and the rest of the flavors were just as fabulous!!!
We've tried a LOT of gourmet popcorn over the years and I have to admit…the Zebra by Popcornopolis® is by far……….and I mean……..by far….my family's favorite! They are already requesting more! Wow, what a great holiday gift to give and/or to receive!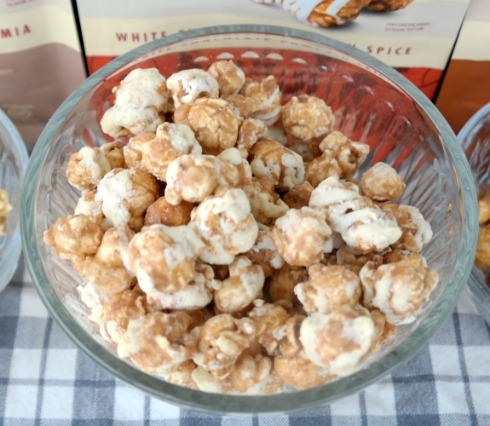 Giveaway: One lucky winner is going to win 5 bags of Zebra by Popcornopolis® Gourmet Popcorn! The winner will receive 1 pkg. of each of the five flavors that we're featuring on the blog today. Good Luck!!!
Giveaway Details: This giveaway is open to residents of the US ONLY age 18 and over. Please read our Terms of Service & Disclaimer Policy before entering. This giveaway will close on December 12th, 2017 at 11:59 pm EST time. No purchase necessary to enter or win.

Disclaimer: Shelly received a complimentary product as featured in this blog post. Shelly's thoughts and words are 100% her own unbiased opinion on the company & products being featured today. The Two Classy Chics are not responsible for prize shipment or fulfillment.