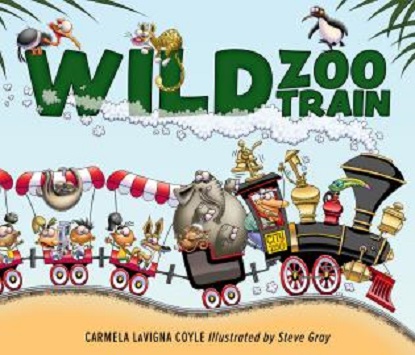 Reading to our children while they're young is one of the most precious gifts that we can give to our children. As a mother to an 8 year old and a 2 year old, we enjoy sitting down together and reading children's books several times every week.
Recently we added a new book to our library called "Wild Zoo Train" by author Carmela Lavigna Coyle and illustrated by Steve Gray. It's a hardcover book with an entertaining story line and beautiful illustrations.
ISBN: 978-1-63076-306-0
Genre: Children's Picture Book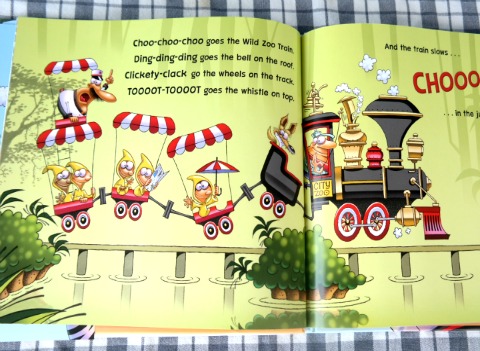 Book Synopsis: This zany Wild Zoo Train is off on a mysterious adventure! Choo-choo-choo goes the Wild Zoo Train. Ding-ding-ding goes the bell on the roof. Clickerty-clack go the wheels on the track. A zoo train full of children takes a mysterious turn into the wilds. As each train trip becomes more and more wild, curious children observe the whimsical world around them. Wild Zoo Train takes readers on a wild, animal-filled adventure through canyons, jungles, the arctic poles, and more!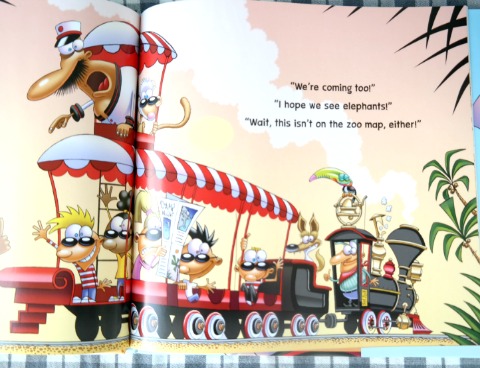 My kids love, love, love this new book! Why you might ask? Because it's different! My kids are tired of the classic fairy tales and super hero books that have flooded the retail marketplace. From start to finish it has an entertaining story line, the illustrations are beautiful and the characters are adorable. It's a fun-loving story and since my children love visiting the zoo and animals in general, they adore their new book!
* This post contains affiliate links. If you make a purchase, we may or may not receive a small commission which helps to support this site. Thank you!

Disclaimer: Jenelle C. has personally reviewed the product listed above. Jenelle has not received any monetary compensation for her review. Jenelle did receive a free product to try out so she could evaluate and use it for her review. Her thoughts & opinions in this review are unbiased & honest and your opinions may differ.  Please read our Terms of Service & Disclaimer Policy before entering the giveaways. Thanks!