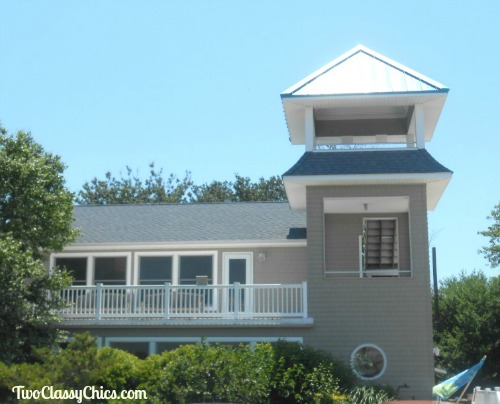 The Cape May Nature Center is owned & operated by the New Jersey Audubon Society and located in Cape May, New Jersey. It's really easy to get to and offers FREE admission into the center and free out-front parking. If you love nature and/or bird watching, you'll want to visit this family-friendly center!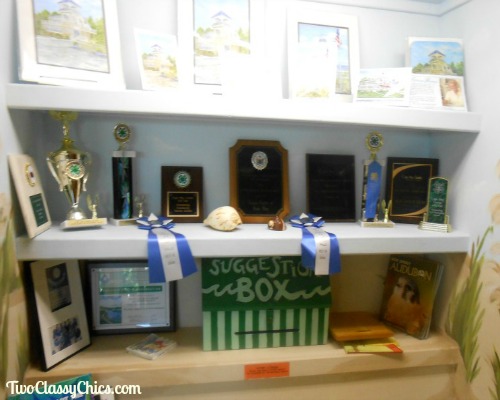 Throughout the year they host various educational programs for the entire family to enjoy. Once you walk into the center you'll be on the lower floor where you'll find the gift shop with gifts & trinkets, award-winning artwork (some of it's for sale), a small playroom for the kids and public restrooms that you can use. This is also where you'll find their "live" honeybee display!
You'll want to head upstairs to see the exhibits and displays where you'll find a few aquariums housing snakes, turtles, etc. You'll find animal hides, snake skins, seashells, coral, birding displays, etc. All of these exhibits & displays are to educate the public on conservation and/or to educate you about the coastal ecosystem.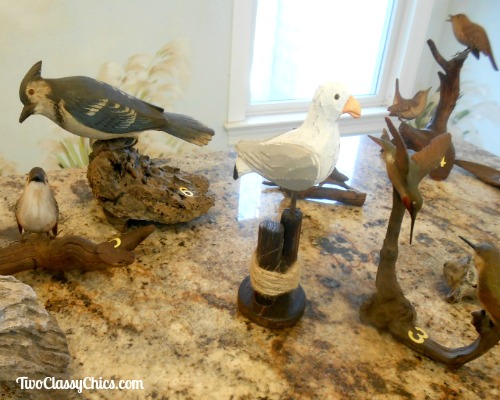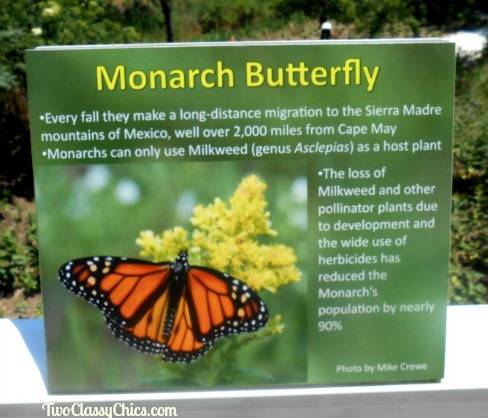 They have a table set up where you can borrow a pair of binoculars and walk outside on their deck which runs around the entire second floor of their building. You can do a little bird watching, watch the boats go in and out of Cape May Harbor, look for things in their garden and so forth.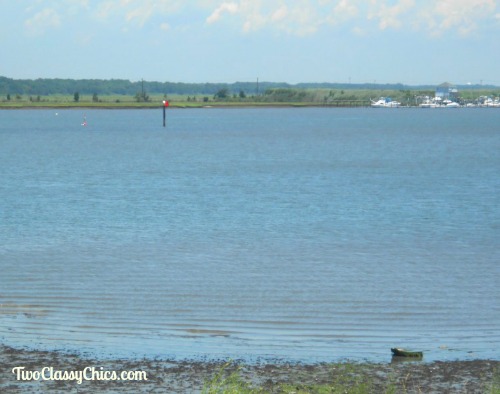 Next, you'll want to take the small flight of stairs and head up to their observation deck (observation tower) where you can get some gorgeous views of the harbor, bay area and the surrounding area. Once done, make sure you return your borrowed pair of binoculars to the table.
Outside on their property you'll find a flower garden with marked paths that you can walk through, some out-buildings where you can shop for garden plants and in one building they had a few more aquariums that housed a few turtles and a small octopus that visitors can see.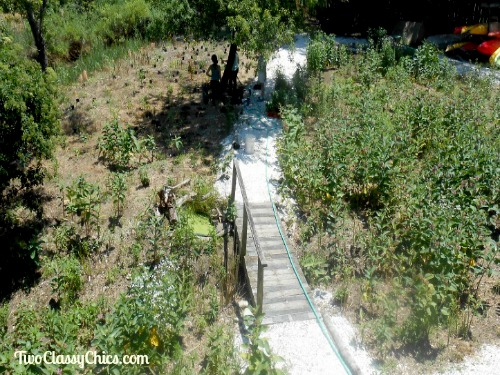 Overall, we spent a little over an hour exploring the New Jersey Audubon's Cape May Nature Center in Cape May, New Jersey. There are educational activities for the entire family to enjoy and we love that it's 100% FREE to visit!