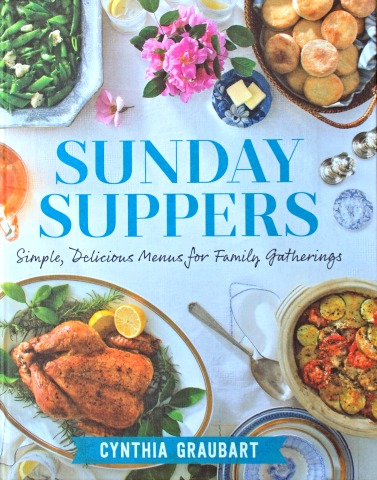 As you might imagine from its title, Sunday Suppers is a cookbook all about getting family and friends together for a special meal. Sunday Suppers: Simple, Delicious Menus for Family Gatherings is a wonderful collection of recipes from the Southern Living test kitchens, organized into menus by its James Beard Award-winning author, Cynthia Graubart.
* Complimentary Book Received for Review & Feature.
In the South, Sunday supper is a revered tradition, and this book honors and updates that tradition to make gathering for a Sunday meal an attainable goal, whether a simple family meal or a full-blown feast. The chapters break down the menus into five general categories:
• Just Us (meals for the immediate family)
• Great Grilling (outdoor cooking)
• Company's Calling (planned or spontaneous get-togethers)
• Lighter Suppers (in the tradition of the Southern evening supper after a big midday dinner)
• Sunday Upside Down (breakfast foods for supper)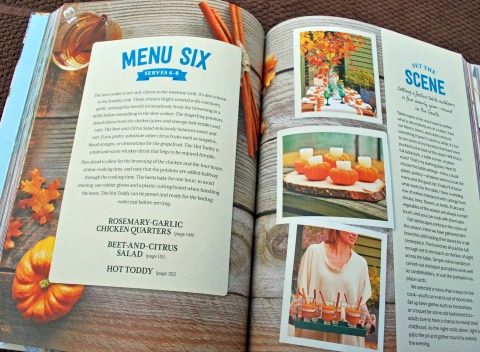 Although many of the recipes are distinctly Southern, they can be made successfully pretty much anywhere. But if you're looking for a lesson in Southern hospitality and manners, you'll enjoy the "Southern Savvy" sidebars sprinkled throughout the book. These snippets of Southern etiquette are for both host and guest, covering topics as formal as thank-you notes and as modern as accounting for people's allergies or dietary needs.
Another fun facet of Sunday Suppers is the series of "Sundays Past & Present" features that showcase food writers, cookbook authors, and chefs. In each full-page
piece, the interviewee answers two or three questions about the Sunday suppers of his or her past and present.
Cynthia Graubart's easy, welcoming style makes Sunday Suppers a good read. Her introduction is mainly a discussion of how to adapt the book's menus and recipes to suit yourself. The chapters begin with an explanation of what makes its menus special, along with a story or two about the author's own experiences. Likewise, the prefaces to the menus and recipes not only give information, suggestions, and advice, but also include her personal remembrances and reflections. In particular, the "Set the Scene" sections describe the thought and planning she brings to her own Sunday suppers.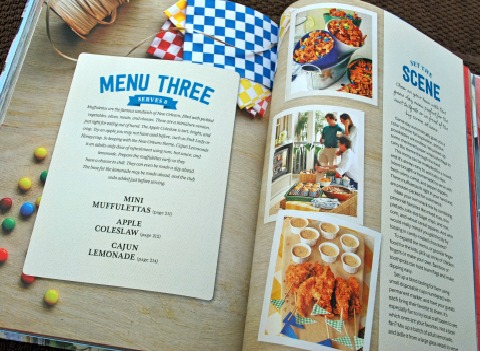 At its core, though, Sunday Suppers is a cookbook, and this cookbook really delivers. The sumptuous pictures make it almost too tempting to flag every recipe to try. Here are a few at the top of my list:
• Sweet Potato Cornbread
• Rosemary-Garlic Chicken Quarters
• Griddle Corn Cakes
• Zucchini-Potato Casserole
• Cranberry-Almond Coleslaw
• Pillowy Biscuit Rolls
Whether you're looking for menus, table setting ideas, etiquette reminders, or recipes, you're bound to find it in Sunday Suppers. Set aside some time to sit down and read this one.
* This post contains affiliate links. If you make a purchase, we may or may not receive a small commission which helps to support this site. Thank you!
Giveaway: One lucky winner is going to win their own copy of Sunday Suppers, thanks to Time Inc Books!
Giveaway Details: This giveaway is open to residents of the US ONLY age 18 and over. Please read our Terms of Service & Disclaimer Policy before entering. This giveaway will close on December 15th, 2017 at 11:59 pm EST time. No purchase necessary to enter or win.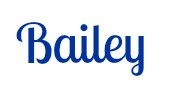 Disclaimer: A. Bailey received a complimentary product for review purposes & feature on The Classy Chics blog. No monetary compensation was received. A. Bailey's thoughts, opinions and words are 100% her own. Your thoughts may differ. Please read the blog's terms of service policy before entering any giveaways. The Classy Chics are NOT responsible for prize fulfillment or shipping of any items won from this blog.