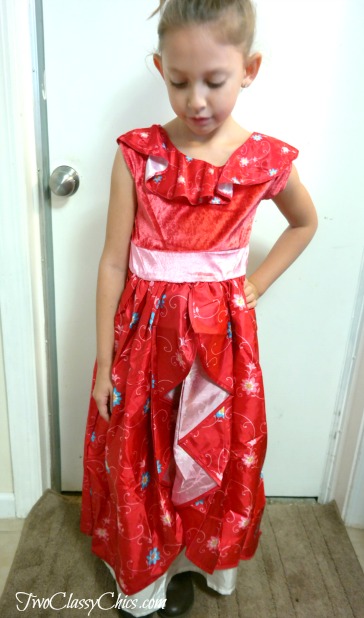 When my daughter was a little girl they didn't have dress-up clothing like they do now. Back in the 80's and early 90's, parents were forced to buy crappy Halloween costumes or make dress-up clothing themselves. Looking back, I think childhood had to be pretty boring at times for my daughter.
* Complimentary Item Received for Review.
Fast forward 30 years and now parents and grandparents can find quality-made clothing and costumes that are specifically designed for creative play. When children dress up, it really helps them to play the part that they want to play. It helps to expand their creative little minds and keeps them entertained for hours on end.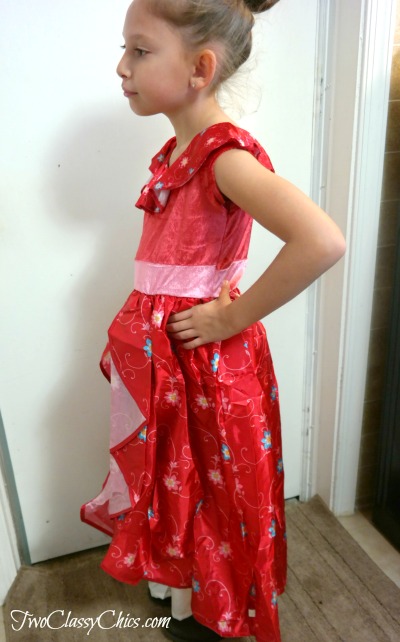 Let me introduce you to Little Adventures who markets their little kid's dress-ups, clothing and costumes here in the USA and around the world. The company sells soft, washable, affordable dress ups. The company was started 15 years ago by two moms who were tired of itchy, scratchy dress ups that fell apart and were not washable.
When you shop at Little Adventures you'll find Princess dresses & costumes, fairies & dance clothing, knights & dragons clothing, super hero cloaks for little boys, toys, accessories and more!
For this review we were sent a complimentary dress-up/costume to check out for all of you. We received the girl's Spanish Princess which is available in several different sizes. When ordering, I do recommend that you order true-to-size, unless your child is going to wear something bulky underneath. Otherwise, you'll be fine if you order true-to-size.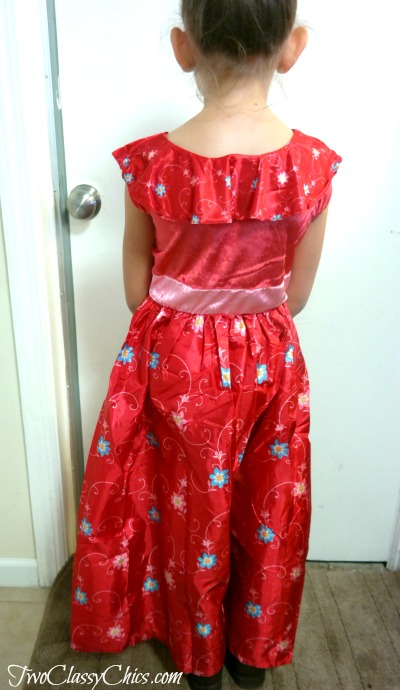 Typically when we do these reviews we do our picture-taking outside and in better light. However, it's ONLY 25-30 degrees here right now, so our photo's aren't as terrific as they usually are. As soon as my 8 1/2 year old granddaughter saw her new dress-up dress, she immediately fell in-love with it!
Product Features: Made with durable red stretch velvet sewn into a printed china silk fabric, it is soft to the touch and has elegant ruffle details in both the collar and the skirt (which is extra fun to twirl in)! Elastic waistband makes for easy wear. Comfortable, machine washable, and play friendly.
This is a quality-made costume! It's not the cheap junk you find at a discount store! It's impeccably-made, easy for the child to get on & off, really comfortable and it's one of those that will last your child a good long time! They can wear them for playtime, to costume parties, for Halloween and all sorts of other things. I really feel that your little girl will LOVE the Spanish Princess dress!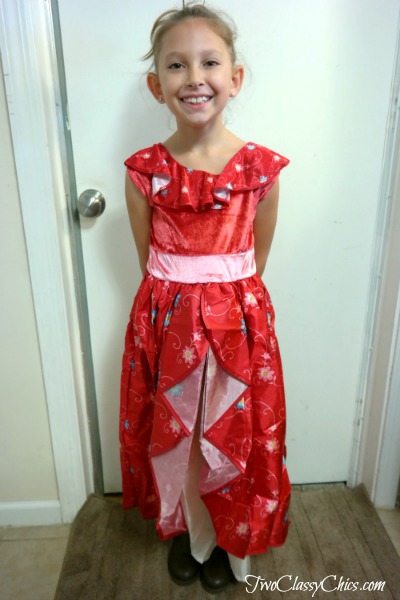 Reader's Discount: Use coupon code 2CC15% to get 15% off your total order at Little Adventures! This exclusive coupon code expires on December 13th, 2017. Now is the time to do your holiday shopping!!!
Giveaway: One lucky winner is going to win a $30.00 online e-gift card code to shop at Little Adventures! Good Luck!
Giveaway Details: This giveaway is open to residents of the US ONLY age 18 and over. Please read our Terms of Service & Disclaimer Policy before entering. This giveaway will close on December 13th, 2017 at 11:59 pm EST time. No purchase necessary to enter or win.

Disclaimer: Shelly received a complimentary product as featured in this blog post. Shelly's thoughts and words are 100% her own unbiased opinion on the company & products being featured today. The Two Classy Chics are not responsible for prize shipment or fulfillment.