As part of my skincare routine, I often use a mask to remove impurities and help give my skin an extra glow. I was recently introduced to a mask from Osmosis Skincare that I'm excited to tell you about today. Featuring cranberry enzymes, Osmois Skincare Polish Enzyme Firming Mask is a vegan, gluten-free mask that also provides a gentle firming effect. It is the ideal alternative to invasive peels, but with the same benefits that will leave your skin glowing and feeling fresh and fantastic.
* Complimentary Product Received for Review.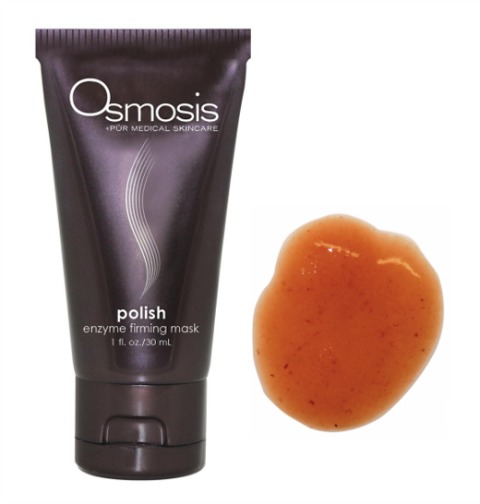 I'm no stranger to Osmosis Skincare as I currently use several products in their skincare line. Osmosis has a unique philosophy that is based on analyzing the skin and body as a whole to treat skin conditions at their source, restoring beauty and wellness. I've really enjoyed all of the products and this one is no exception.
Polish uses cranberry enzymes that help exfoliate the skin, removing dead skin cells and revealing a bright, brilliant glow. In case you are wondering if the product smells like cranberries, it absolutely does. It has a really pleasant and energizing smell. It felt a little tingly going on my skin, but only lasted for a few seconds. I left the mask on for about 10 minutes, but you can leave it on anywhere from 5 to 15 minutes to see results.
This deliciously decadent cranberry enzyme smoothing, peptide-firming, antioxidant mask definitely gives the skin a smooth, healthy appearance with each use. The cranberry enzymes gently remove dead skin from the surface without removing the vital lipid barrier or damaging the deeper levels of skin. With 1% CoQ10 and Lactic Acid, this mask is the perfect alternative to an invasive peel, which quite frankly, I would prefer not to do.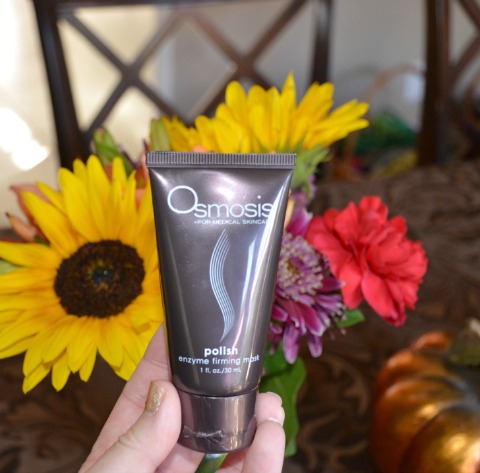 Polish provides a gentle firming effect, helps with smoothing out fine lines and brightens hyperpigmentation. Skin is left soft, gently exfoliated, and with a beautiful healthy glow that lasts for several hours.
It's best to use this enzyme firmer 1 to 2 times a week for glowing, gorgeous skin with a more even skin tone. Polish is the perfect replacement for harsh scrubs, which can spread bacteria, irritate and inflame the surface of the epidermis.
You can also keep your lips plump and healthy too with this versatile product. Lightly massage Polish onto dry, clean lips. Let it sit for 1 minute then wipe away with a warm washcloth. You can also use Polish to smooth your heels, hands, elbows, and knees.
You can purchase this great beauty product along with many others directly from Osmosis Skincare. You can connect with the company on Facebook too.

Disclaimer: Kristine has personally reviewed the product listed above. She has not received any monetary compensation for her review but did receive a free product to try out so she could evaluate and use it for her review. Her thoughts & opinions in this review are unbiased & honest and your opinions may differ.