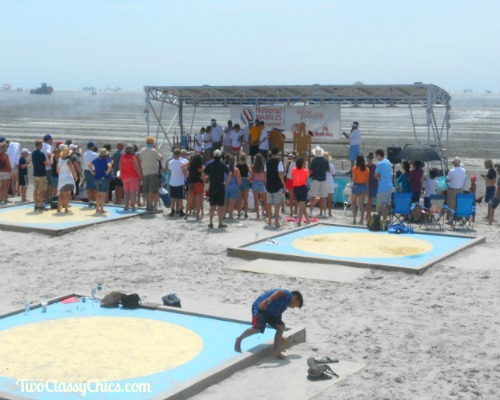 Sadly, the game of Marbles is one game that I've never learned to play. As a child, I would sit and watch my cousins play marbles, but personally…I never took any interest in it. I guess that's because no one ever taught me!
For the past 3 years when we visit Wildwood in New Jersey during the month of June we've had the opportunity to check out their annual National Marbles Tournament and Championship. It takes place right on the Wildwood beach!
When the tournament isn't going on, visitors from all over the world can come and practice on the marble game boards. During other times of the year, we've seen kids of all ages down there playing which is pretty cool to see.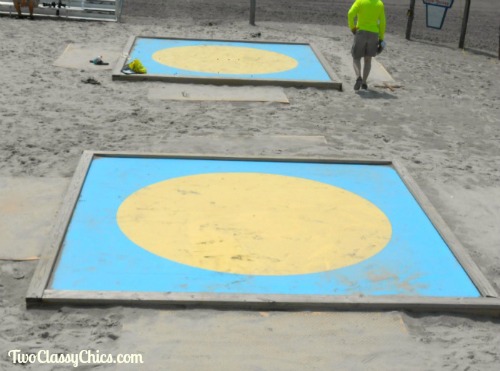 Back in June of 2017 we watched one day of the tournament (the last day) and then watched the awards ceremony. Those kids and their families were really into it and you could tell that they were all proud of one another. Nice to see families supporting one another and really nice to see kids doing something other than video games!
Do you play the game of marbles? Have you ever played it? Do you enjoy the classic games or more modern games? Personally, I enjoy classic board games myself!
* This post contains affiliate links. If you make a purchase, we may or may not receive a small commission which helps to support this site. Thank you!