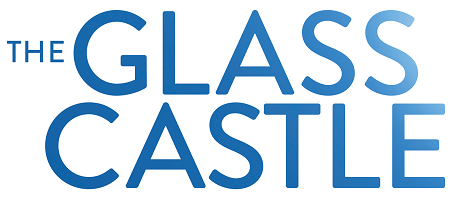 The Real-Life Drama Starring Oscar® Winner Brie Larson, Oscar® Nominee Woody Harrelson and Oscar® Nominee Naomi Watts Arrives on Digital HD October 24th and Blu-ray™ and DVD November 7th, 2017 from Lionsgate. Based on the best-selling memoir written by Jeannette Walls.
* Complimentary DVD Received for Review.
Chronicling the adventures of an eccentric, resilient and tight-knit family, The Glass Castle is a remarkable story of unconditional love. Larson brings Jeannette Walls's best-selling memoir to life as a young woman who, influenced by the joyfully wild nature of her deeply dysfunctional father (Harrelson), found the fiery determination to carve out a successful life on her own terms.
Directed by Destin Daniel Cretton (Short Term 12) and written for the screen by Cretton & Andrew Lanham, The Glass Castle features all-new bonus content including a behind-the-scenes featurette and deleted scenes.
You can check out the above trailer which gives you a good feel on what this movie is about.
My Thoughts: I'm not a fan of Woody Harrelson at all, since he mostly does comedy flicks and that's not a movie genre that I'm fond of. With that said, I really enjoyed seeing Harrelson tackle a dramatic part such as this one. The acting in this movie is really top-notch in my book!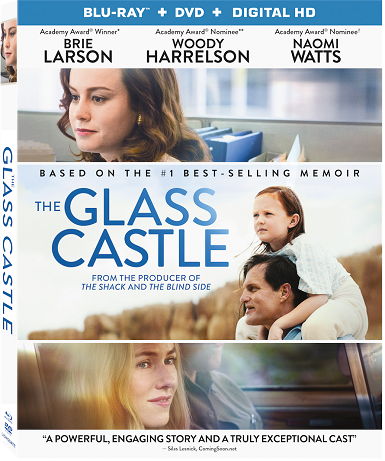 The story line starts off a little slow, but shortly picks up from there. Once you really get rolling in the story, you'll be glued to the TV to see how it all plays out. One of the things I enjoyed about the movie is that it wasn't predictable and had me guessing on what was going to happen along the way. It's unlike any of the other movies that are currently out in the retail marketplace which is really nice for those of us who are sick & tired of superhero and animated flicks. #JustSaying
As usual, I don't give out movie spoilers at all, but I can tell you that BOTH my husband and I enjoyed this one. Matter of fact, we've watched it twice since we've received it. On my movie rating scale, I'm giving it 7 1/2 popcorn buckets out of 10 popcorn buckets. You can connect with The Glass Castle movie makers and fans over on Facebook.
* This post contains affiliate links. If you make a purchase, we may or may not receive a small commission which helps to support this site. Thank you!

Disclaimer: Shelly received complimentary products to feature in this blog post. Shelly did not receive any monetary compensation. Shelly's thoughts, opinions and words are 100% her own unbiased opinion. Your thoughts may differ.