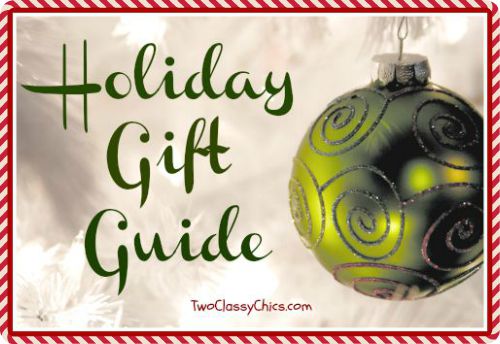 I'm the proud grandmother to a 2-year old little boy who is as cute as can be! Luckily for me, he lives nearby and I can spend a lot of time with him throughout the week. Little Prince spends time at our home every week and I'm always looking for educational toys and games to keep him busy.
* Complimentary Product Received for Review.
Learning Resources has been one of my go-to sources over the past 7 years when I need educational items for my grandchildren. I really appreciate how well their toys are built and that each item teaches the child a variety of different things. Their toys can be passed down from child to the next, making them a great investment.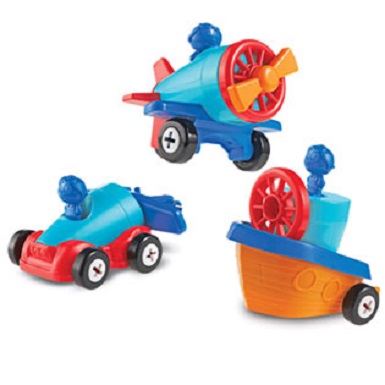 For this holiday gift guide feature I was sent the Learning Resources 1-2-3 Build It Car, Plane, Boat Kit which is for children ages 2 and up. The kit includes 15 different pieces and comes in a storage box which can easily be kept up on a shelf. This set helps with fine motor skills, creative thinking and with cause & effect.
What's really cool is that the child has 3 ways to build. They can build a race car, airplane or tug boat. All of the pieces easily snap together and are perfectly sized for little hands. There is a "play" screwdriver that comes with the kit, so that your child really feels like he or she is building their chosen item.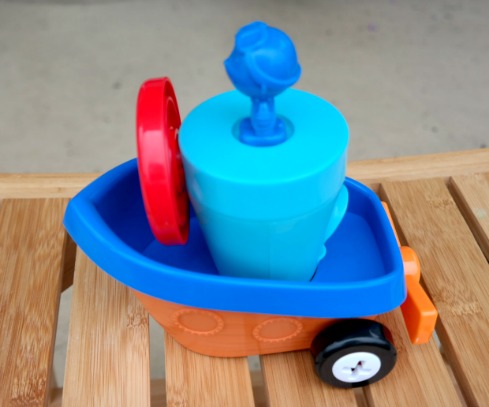 The 15-piece set includes:
The main body piece, character screwdriver, wing, tail wing, round engine wheel, propeller, boat hull, car chassis front, car chassis back, 6 wheels and an activity guide.
I gave this set to my little grandson last week and he absolutely loves it! I sat down with him on the floor for a few minutes and showed him how to build the boat, car and plane. I think I spent about 10 minutes showing him how to do it. From that time on, he's been doing it all by himself! He enjoys building one of them, taking it apart and then building another one. He likes to get a few of his action figures out and usually plays with all of them together.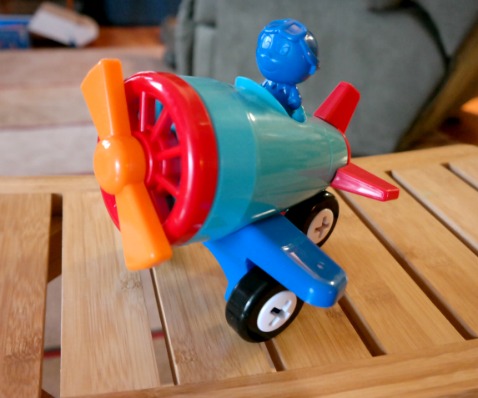 Another thing I like about this particular set is that it's portable! We can take the entire thing with us when we travel (he often goes along with us), so its perfect to take on-the-road along with you this holiday season or when going on a vacation. Finally, we've been using the set to help teach him the different colors: blue, red, yellow, black, white, etc. Perfect for teaching kids all about the different colors and doing it in a fun and entertaining way.
You can learn more about the 1-2-3 Built It Car-Plane-Boat Kit by visiting Learning Resources online. You can connect with the company over on Facebook too. What a great holiday gift!

Disclaimer: Shelly received complimentary products to feature in this blog post. Shelly did not receive any monetary compensation. Shelly's thoughts, opinions and words are 100% her own unbiased opinion. Your thoughts may differ.