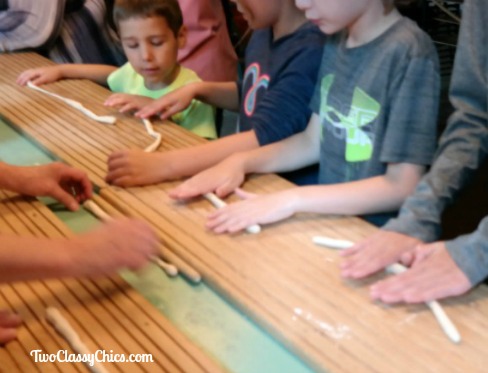 Once or twice a month we like to take our 8 year old granddaughter out for an educational "play date". We like to visit zoo's, wildlife parks, museums, national & state parks, aquariums and all kinds of other things. It's a great way to have some bonding time with her, while giving her an education and having some family fun.
A couple of months ago we took a day trip down to Lititz Pennsylvania. Lititz is about a 40-45 minute drive from our home and is about 6 miles north of the city of Lancaster. If you're familiar with the area, Lititz is in the heart of Pennsylvania Dutch Country.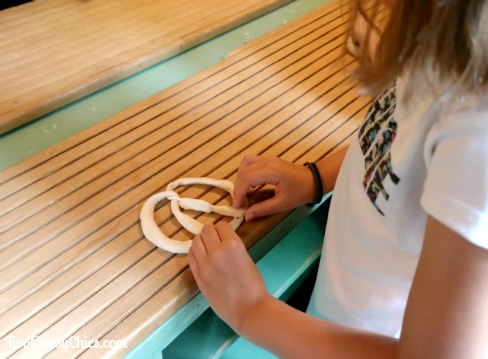 We decided to visit the Julius Sturgis Pretzel Bakery and take their tour. Here's a little bit of history about the Julius Sturgis Pretzel Bakery.
In 1861, Julius Sturgis opened America's first commercial pretzel bakery in Lititz, Pennsylvania. More than 150 years later, the Sturgis family is still making pretzels and giving visitors a unique view into the history of pretzel baking in America.
During the 20 minute tour…we tried our hand at rolling out faux pretzel dough and twisting it into a pretzel shape. Our tour guide was really great and during our lesson on pretzel twisting, he also gave us some history on how the company got started and where pretzels originated from.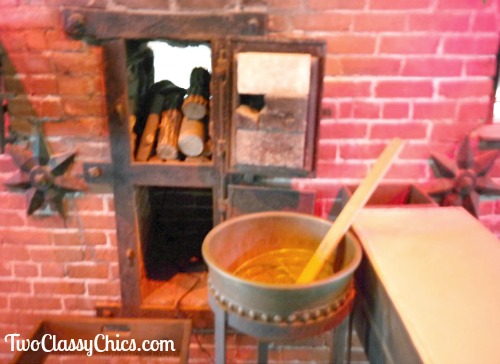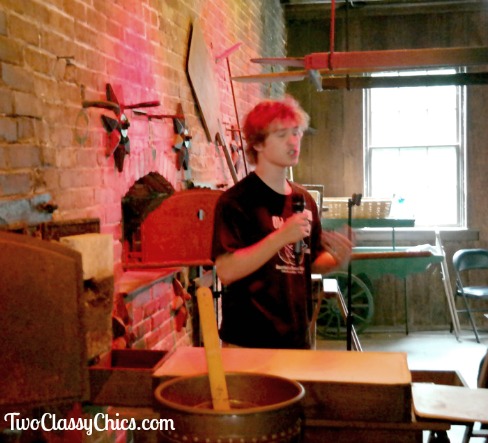 After we were done in this section we moved on over to the old brick ovens and barrels that were used during the baking process. Our guide told us how they used to let the dough rise in big wooden barrels overnight, how the dough was then formed into pretzels and ultimately how they were baked in the old brick ovens. It was really interesting to learn the history and to see some of the old tools of the trade.
Towards the end of our tour we got to watch another guy roll out real pretzel dough and form it into the pretzel shape. He made an entire tray of  soft pretzels and placed them into a modern day oven to bake. You can purchase them in the gift shop after the tour. We did and let me tell you, they were delicious!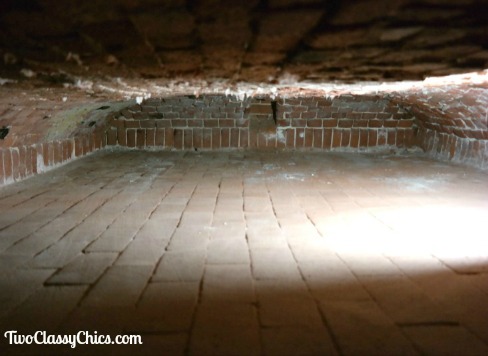 After the tour we browsed around the gift & bakery shop and purchased some Julius Sturgis pretzel snacks, refrigerator magnets, a t-shirt and some pretzel-shaped pencils for our granddaughter's souvenirs.
You can visit the Julius Sturgis Pretzel Bakery website to learn more about the company and if you're interested in the educational tour, you'll find the days and times posted right on their site. Our family had a great time and highly recommend this family-friendly activity if you're going to be in the Hershey, Lititz and/or Lancaster areas. Fun!