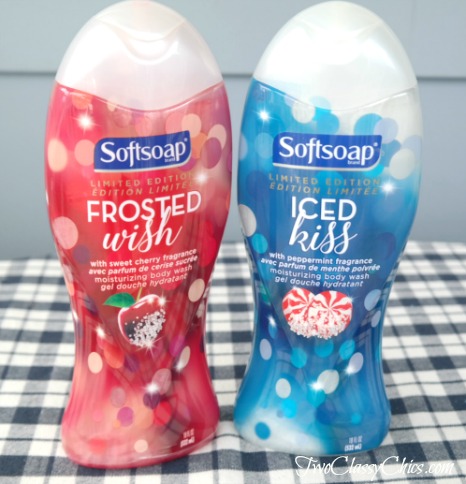 If you've been reading this blog  during the past 7 years you will already know that I'm a self-proclaimed bath & body product diva. I keep myself well-stocked up on body washes, bath soaps, body lotions & creams, bath bombs, sugar scrubs and everything else! As my mood and seasons change…so do the products that I use.
* Complimentary Products Received from Colgate-Palmolive Company.
With that said, I've always been a huge fan of the Softsoap Body Washes, especially their limited-edition collection that comes out at the beginning of each season. Having new fragrances to indulge in…keeps the boredom factor at-bay.
These new limited-edition body washes from Softsoap are formulated to re-hydrate dry winter skin, with festive scents and they will help to keep your skin soft & smooth all season long. These limited edition body washes are available from November 2017 through March 2018 at Walmart.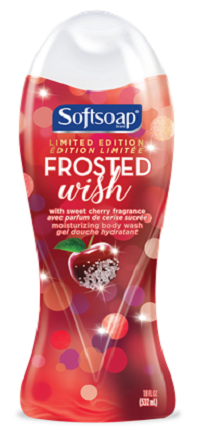 I received 2 complimentary bottles of the new holiday body washes from Softsoap and I'm excited to tell you about them today. The ICED KISS Body Wash has a peppermint fragrance and the FROSTED WISH Body Wash has a sweet cherry fragrance. Both are perfect for the holiday and winter season!!!
The FROSTED WISH body wash is perfect for me to use during my evening bath or shower. Every time I use it I feel like I'm standing in a fruit orchard while ripe cherries are being harvested. It's sweet and smells almost good enough to eat. After a long day…it's nice to unwind with this fruity fragrance which just brings a big smile to my face. Not a shower person? Don't worry, the FROSTED WISH is perfect to use while getting bath too!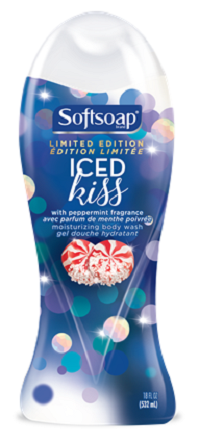 The ICED KISS body wash is the one I like to use when I get a shower early in the morning. I find that peppermint fragrance to be invigorating and helps to wake-me-up when I need that little extra push to start my day. It smells exactly like one of those little wrapped peppermint hard candies. Refreshing, invigorating with a touch of sweetness too. As a little added extra-treat, I like to squirt a little of this body wash into a foot basin and soak my feet it in. Even though it's a body wash, it makes a great foot soak too!
I'm a huge fan of the Softsoap Body Washes and have been using them for years! I love the lather that I get and every time I use them my skin feels clean, soft and hydrated. After your done using them in the bath or shower, your skin will feel and SMELL incredible!!!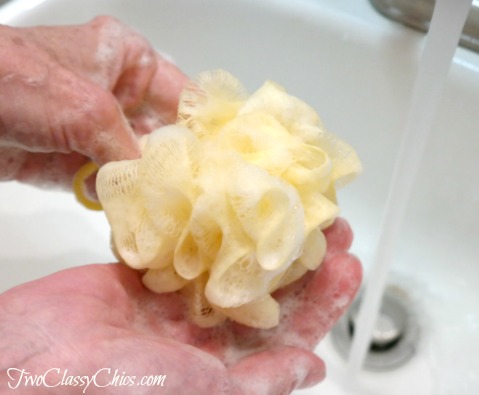 Now that the holiday season is just around the corner…go out to your local Walmart and pick up a few bottles of the new limited-edition Softsoap Body Washes! You'll need a few bottles for yourself and you'll want a few to give away as holiday gifts too!
* This post contains affiliate links. If you make a purchase, we may or may not receive a small commission which helps to support this site. Thank you!

Disclaimer: Shelly received a complimentary product as featured in this blog post. Shelly's thoughts and words are 100% her own unbiased opinion on the company & products being featured today. The Two Classy Chics are not responsible for prize shipment or fulfillment.