Today I would like to introduce you to the fantastic company called eShakti which sells some of the most fantastic women's clothing I have ever seen. This company is not your ordinary women's clothing company because eShakti customer's can customize their clothing to fit their particular body. Yes…you heard me right, they can customize your sleeve length, skirt length, inseam on your pants, adjust the neckline, etc. I think that is absolutely fantastic as I get tired of buying clothing and then paying someone to hem or alter them to fit my body perfectly.
* Complimentary Item Received for Review.
eShakti clothing items run from a size 0 clear up to a size 26W so that just about covers all of us ladies who want gorgeous clothing to fit our bodies perfectly! You will never find clothing items that are out of stock at eshakti! I think eShakti has the perfect clothing and accessories for the working professional woman.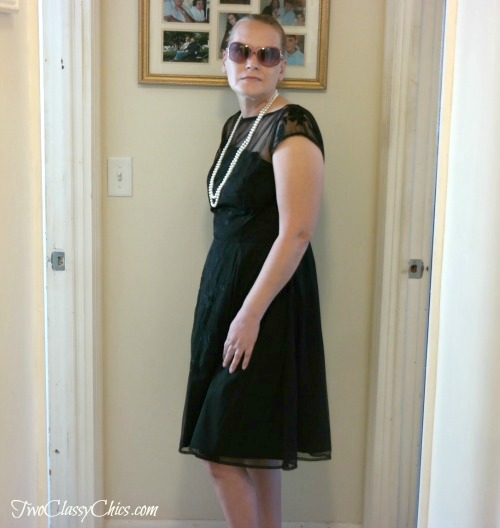 My Review: I have done a few clothing reviews for eShakti in the past and I was really excited to be asked to do a review for them again. This time around, I picked out the Floral Vine Embellished Tulle Layer Poplin Dress. I think it's the perfect "little black dress" to wear throughout the holiday season!
The dress features:
– Back zip with hook-and-eye closure
– Inner shoulder bra strap keeps.
– Bodice darts to shape.
– Seamed waist.
– Wide-box pleat skirt
– Knee length.
Shell 1: Cotton, woven poplin, pre-shrunk, smooth finish, light crisp feel, no stretch, midweight.
Shell 2: Polyester, crinoline tulle, sheer, slight stretch, lightweight.
Machine wash cold.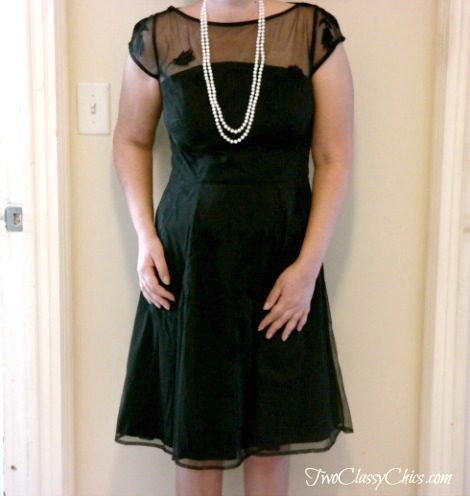 eShakti is unlike the other retailers of women's fashions that you find. eShakti will totally customize the dress to suit your individual style and size. For example: You can choose from 3 different necklines, 5 sleeve types and 4 different lengths.
For myself personally, I chose a flutter sleeve, knee length and a boat neckline. I obtained my measurements (they tell you on their site what measurements you need and what size range you fall into. Trust me, the ordering process is really simple and you'll be really happy that you took the time to get your measurements. I really love how my customized dress turned out! It fits my body absolutely PERFECTLY from top to bottom.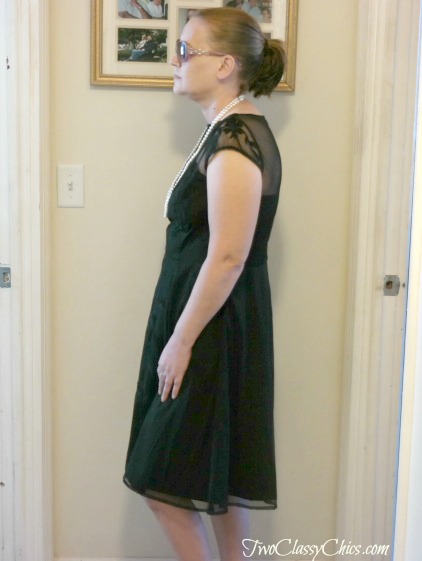 I wore the dress last week out to a fancy dinner and then to the theater, and I received oodles of compliments on it. I felt like a princess all dressed up and the dress was extremely comfortable to wear. If you're worried about getting a little chilly while wearing it during the winter season, you can toss a shawl, shrug or cape over-the-top of your arms.
Looking for a new dress or outfit for the holiday season? Got a special occasion coming up? If so, head on over to eShakti and check out all of their high-quality women's fashions! You're going to love what you see! You can connect with the brand on Facebook too!

Disclaimer: Shelly received complimentary products to feature in this blog post. Shelly did not receive any monetary compensation. Shelly's thoughts, opinions and words are 100% her own unbiased opinion. Your thoughts may differ.