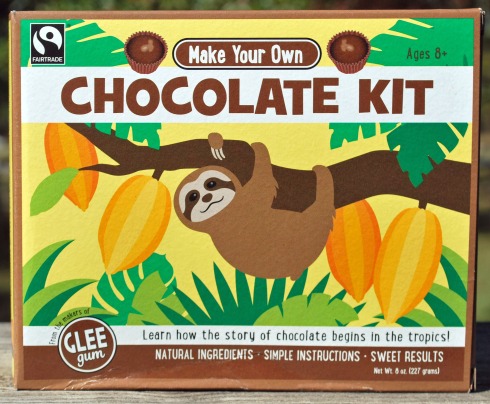 I've made lots of things with chocolate in my time—chocolate cake, chocolate fudge, chocolate cookies, chocolate milk, pretty much anything that can be made from chocolate. But until now, I've never had the chance to make the chocolate itself. The Make Your Own Chocolate Kit from Glee Gum has all the components you need to actually make chocolate!
* Complimentary Product Received for Review.
The kit is designed for kids ages 8 and up, and it's educational as well as fun. All of the ingredients for the chocolate are included (cocoa butter, confectioner's sugar, starter crystals, and cocoa powder), as well as some paper candy liners, whole cacao beans, a temperature indicator, and an instruction sheet. It also contains information about where chocolate originates and the people who grow the cacao trees.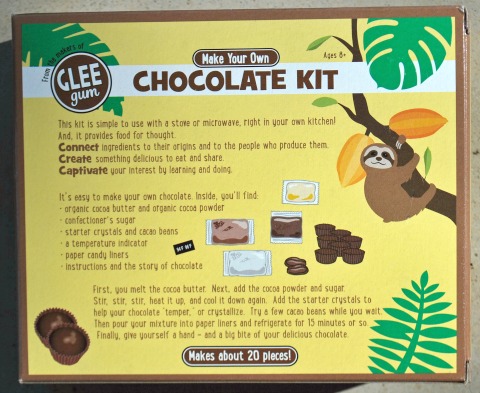 I was eager to try my hand at making chocolate, but I thought it would be a lot more fun to hold onto my kit until my sister visits so we can make it together. She is a lifelong chocoholic, so I know she'll enjoy the process of making our own chocolate and learning about the history and origins of cacao. I'm really looking forward to bonding with my sister over chocolate!
For kids (and curious adults like me) who enjoy learning about how common foods are made, Glee Gum also has a Make Your Own Chewing Gum Kit and a Make Your Own Gummies Kit. Any one of these kits would make a great gift for the holidays, but if you can't decide which one to get, the Candy Kit Combo includes all three kits. And if your gift recipient really enjoys making their own chewing gum, you can buy bulk Gum Base, too.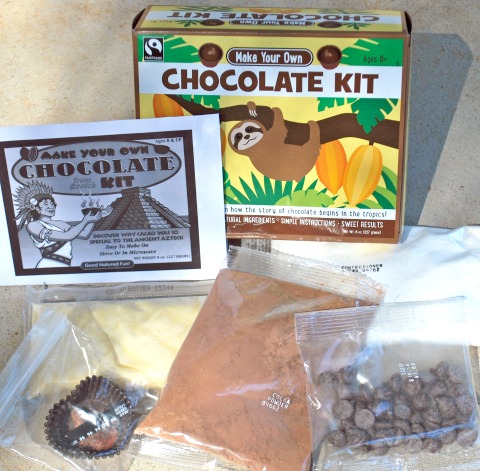 Of course, Glee Gum also makes gum, but not just any gum. Their USA-made chewing gum is all natural, with no artificial flavors, colors, or sweeteners. It's also preservative free, gluten free, and Non-GMO Project Verified. Interestingly, Glee Gum is made with chicle, which is sap of the sapodilla tree, sustainably grown and harvested in the Central American rainforest. As you might expect, Glee Gum comes in several flavors, including peppermint, bubblegum, tangerine, cinnamon, and mixed berry, as well as sugar-free varieties sweetened with xylitol from American birch and beech trees.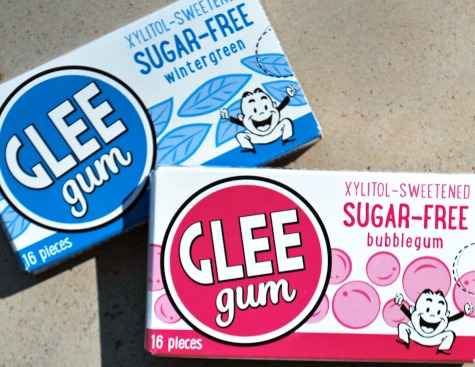 If you're interested in trying Glee Gum or their other goodies for yourself, check out the store locator at their website where you can search for a retailer in your area. If you're an internet shopper, many of their products are available at Amazon, or you can buy from Glee Gum directly at their online store. You can connect with the company on Facebook too!
Reader's Discount: Get 15% OFF everything at GleeGum! Use Coupon code: ClassyChics during the checkout process. The coupon expires 12-31-17.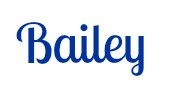 Disclaimer: A. Bailey received complimentary products for review purposes & feature on The Classy Chics blog. No monetary compensation was received. A. Bailey's thoughts, opinions and words are 100% her own. Your thoughts may differ.