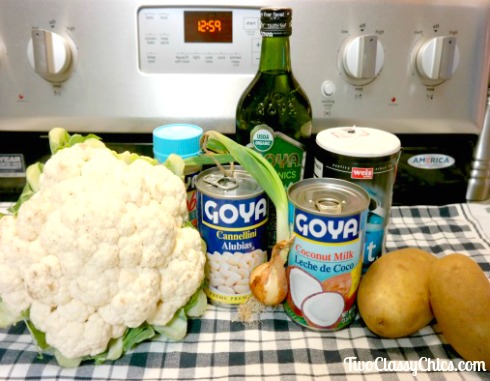 Fall is finally here and the chill is in the air. During those cold and chilly days, nothing warms you up like a bowl of homemade soup. In honor of #MeatlessMonday I was challenged to come up with a recipe that could be used as the main entree or as a side dish by Goya. I decided to "alter" the Goya Creamy Cauliflower Soup Recipe and turn it into a Creamy Cauliflower and Potato Soup. You can find their original recipe on their website and my adaption of the recipe below.
* Complimentary Goya Products Received for this Recipe Feature.
Goya has partnered with the Meatless Monday campaign to promote Goya's "Can Do" initiative. For every can of Goya Coconut Milk purchased in November and December, Goya will donate products to Feeding America. The food will then be distributed to families in need at local food banks across the country. The 'Can Do' campaign is part of Goya Gives, a national initiative committed to supporting local communities through social and environmental causes. By the end of the year, Goya will donate at least 600,000 pounds of food. You can visit Goya online to learn more about this important campaign, to learn more about their delicious products or to pick up some free recipes.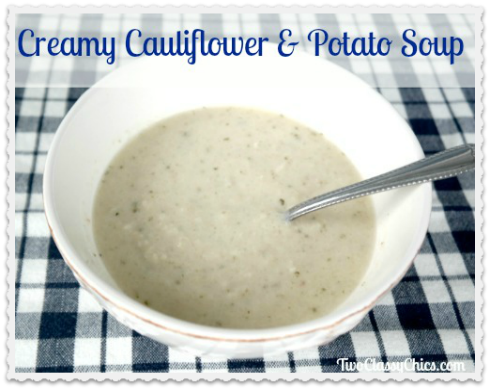 Creamy Cauliflower and Potato Soup Recipe
1 tbsp. GOYA® Extra Virgin Olive Oil
1 small onion, finely chopped
5 cups of cauliflower florets, chopped
1 can 13.5 oz. GOYA® Coconut Milk
1 can 15.5 oz. GOYA® Cannellini Beans, drained
2 large white potatoes, peeled and diced small
1 tsp. salt
3/4 tsp. ground black pepper
1 tsp. GOYA® Adobo
2 tbsp. parsley
3 1/2 cups water
Heat the olive oil in large saucepan over medium heat. Add the finely chopped onion and simmer, stirring occasionally, until softened. Stir in the chopped cauliflower florets, chopped white potatoes, coconut milk, Cannellini beans, salt, ground black pepper, Adobo, parsley and water.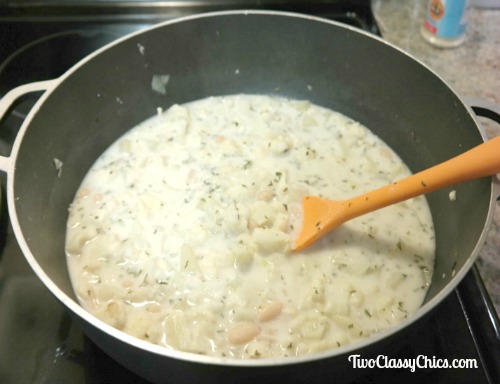 Cover saucepan and bring to a good simmer. Cook covered for 25 to 30 minutes or until the cauliflower and potatoes are soft.
Spoon mixture into a large blender container. Cover. Process on the low speed until smooth and creamy. Pour into bowls and serve immediately. You'll want to store all leftovers in a covered bowl in your refrigerator.
Variations: If you're a cheese person, you can sprinkle some shredded or grated cheese on top, right before serving. If you're not a "cream soup" type of person, you can skip the blending portion and serve the soup while hot and chunky.
You can find our GOYA Tostadas with Black Bean Salsa and Shrimp Recipe right here on the blog too! It's a great recipe to make for lunch or dinner, one of my family's favorites!

Disclaimer: Shelly received complimentary products to feature in this blog post. Shelly did not receive any monetary compensation. Shelly's thoughts, opinions and words are 100% her own unbiased opinion. Your thoughts may differ.