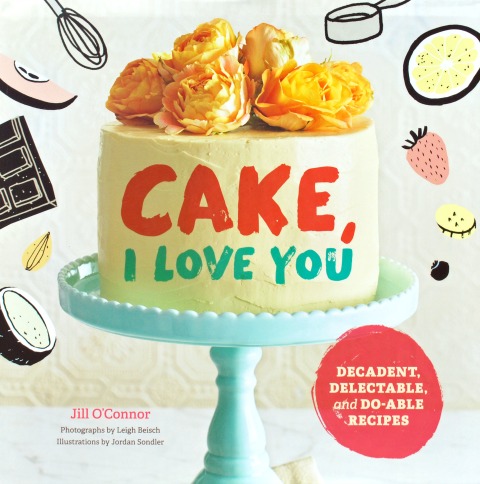 I love cake! Jill O'Connor loves cake, too, so much that she's written a cookbook called Cake, I Love You: Decadent, Delectable, and Do-Able Recipes (Chronicle Books, May 2017). We'll be sharing the recipe for Luscious Lemon Loaf from the book soon, but for now, let me tell you about this cookbook ode to cake, just in time for holiday gatherings where a beautiful cake can be the ultimate centerpiece.
* Complimentary Book Received for Review.
My favorite thing about this cookbook is that it's organized by flavor or ingredient, with one per chapter. The chapters are Banana, Coconut, Chocolate, Caramel & Butterscotch, Citrus, Spirits & Spices, and Garden & Orchard. So as an example, if you've got a surplus of ripe bananas, you can just turn to the first chapter to choose from its eight banana-based cakes. Even better, the recipes within each chapter range from simple to more involved to show stopping. And if you're having trouble choosing which cake to bake for an event, just look for the recipes marked "Crowd-Pleaser." Each chapter has one recipe with the "Crowd-Pleaser" designation, which the author describes as "a classic, iconic favorite you can turn to again and again with confidence."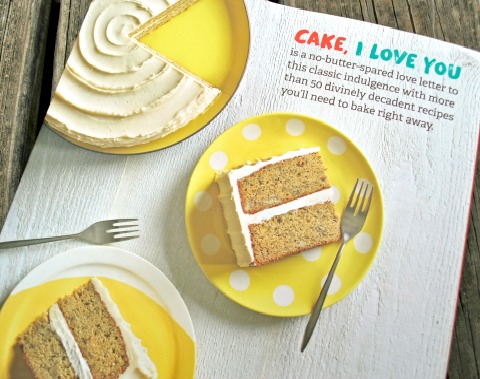 In addition to its tempting recipes, Cake, I Love You has extensive introductory sections that provide information and techniques that will benefit bakers at every level. The Baker's Gear and Baker's Pantry sections provide a glossary and suggestions for equipment, tools, and ingredients. The information is delivered in a friendly and helpful way, as though Jill O'Connor is sitting at your kitchen table describing what she prefers to use, and why. She also includes helpful instructions for things such as making meringue or nut flour. I was particularly interested to read the section on Building a Better Cake, and although I'm a fairly experienced home baker, I picked up several tips I know I'll be employing whenever I'm baking cakes (now I know how to make my cake layers level and even).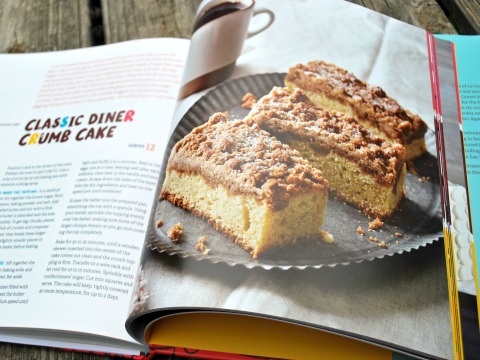 Each chapter begins with a charmingly illustrated introduction page in which the author explains why she loves that particular chapter's main flavor/ingredient. Then, before the recipes, there's a page or two with valuable "basics" to help you get the most from that chapter's flavor/ingredient. For example, the Caramel & Butterscotch chapter's "Caramel Basics" explains the differences between caramel, butterscotch, and dulce de leche, as well as different methods for making them. This sort of information makes Cake, I Love You a reference for much more than just the cakes between its beautiful covers.
Although not every recipe has an accompanying picture, flipping through the book and looking at the many photos of gorgeous cakes is inspiring. Detailed instructions make even the most challenging cakes accessible for the home baker, and there are recipes for every season and occasion, ranging from simple breakfast cakes to multi-layered party cakes.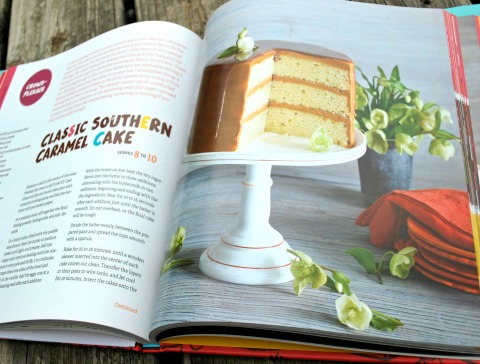 Here's a sampling of what you'll find in Cake, I Love You:
• Banana-Butterscotch Loaf
• Triple-Coconut Poke Cake
• Heartless Bastard Break-Up Cake (I want to make this cake just because I love the name!)
• Chocolate-Peanut Butter Blackout Cake
• Classic Southern Caramel Cake
• Ruby Red Grapefruit Cake
• Classic Diner Crumb Cake
• Summer Nectarine Buckle
If you're a baker, you'll enjoy adding Cake, I Love You to your cookbook collection. If you're not a baker, this cookbook would be a nice gift for your favorite baker, and if you're lucky, they'll be so grateful they'll bake you a cake. You can connect with Chronicle Books over on Facebook.
* This post contains affiliate links. If you make a purchase, we may or may not receive a small commission which helps to support this site. Thank you!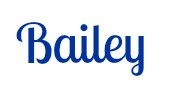 Disclaimer: A. Bailey received complimentary products for review purposes & feature on The Classy Chics blog. No monetary compensation was received. A. Bailey's thoughts, opinions and words are 100% her own. Your thoughts may differ.