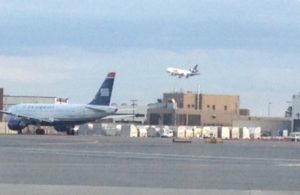 The number one thing that keeps most people from traveling is money. You don't need to be rich to travel, and you don't have to work in the travel industry either. Travel must be a priority. Otherwise, you will always find an excuse. There is always something else to spend money on. It requires creating a budget and sticking to it.
Budgeting for Travel
Start out by writing down all of your set expenses: rent/mortgage, television, cell phone, school payments, car payments, insurance, etc. Add these up and get a total. Then, write down all of your discretionary spendings. These are all the little things like movies, Starbucks, entertainment, fast food, snacks, etc. If you don't know what you are spending your money on, take two weeks to track your expenses. Tally these up.
Eat is easy to spend money on small things, and somehow let our money slip away without even noticing it. Small purchases can make a substantial difference over the course of a year. If you are really serious about traveling, it is time to cut discretionary spending, reduce set costs, and find ways to set money aside for travel. Here are some ways to cut your expenses.
      Cut the coffee: If you don't have one already, get a cheap drip coffee maker, and start brewing your coffee at home.
      Learn to cook: Eating out slowly eats at your pocketbook. Start cooking at home more, and eat leftovers for lunch the next day. Budget for one or two nights out, and eat in the rest of the week.
      Get rid of cable: There are many streaming TV services these days that come at a low flat rate. Ditch the cable in favor of one of these services.
      Consider downgrading your phone: This one is a hard one for most people. We are so addicted to our smartphones. Downgrading to a basic phone can cut your expenses in half, and you reduce the temptation of always needed the newest model. The experiences you gain from travel will ease the loss.
Ways to Travel for Cheap
Once you have reduced your spending to the bare minimum, it is time to learn some cheap travel habits.
      Flights: Flying is a big expense, and it might seem like an insurmountable hurdle. It isn't. One way to reduce this cost is to sign up for travel credit cards, accrue miles, and fly for free. Collect miles and hotel points credit card rewards, online bonuses, surveys, and special offers. Put everything on your card and pay the balance at the end of every month. Your set expenses can automatically go on your credit card and rack up points practically for free. Watch for cheap flights. Sometimes airlines offer the best rates. Often the Cheapest Flights are through secondary booking sites. If you know where you want to go, start watching flights on all sites. When they drop within your price range, make a purchase.
      Accommodations: There are many services that connect travelers with locals that are willing to house you for free. Couchsurfing is one of the main sites. It even puts a new spin on your adventures. Staying with the locals means you learn about the area you are exploring from people that actually live there. They can tell you all the best places to check out beyond the tourist attractions. The new sharing economy goes beyond staying with locals. You can also share rides, train tickets, gear, meals, etc. If you aren't comfortable with staying with locals, large hostel dorm rooms are one of the cheapest paid accommodations available.
      Attractions: Don't travel like a tourist. Instead of spending your money on fancy tours, consider free walking tours. It will help you get your bearings, learn about the city, and see the sites. Many major cities offer them. Ask your host, at the local tourist office, your hostel staff, or simply Google "free walking tour [city name]."
If you plan on seeing a lot of sites in a city, get a city tourism card. They usually offer discounted and free access to museums and major attractions. You usually also get public transportation for free. It is a great way to save money.
Traveling doesn't have to break the bank. It does require being more intentional about your spending while at home and on the road. Start budgeting and watch your discretionary spending. When traveling, looking for inventive ways to cut costs. Sometimes the coolest spots aren't the most expensive.