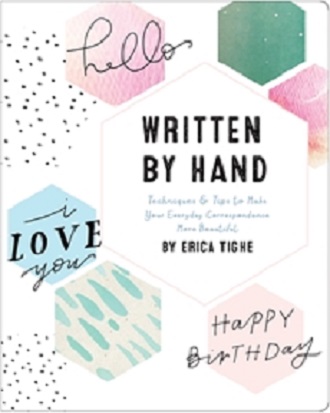 How many of you have great handwriting that is neat and legible? I admit, my handwriting isn't too bad, but my husband's handwriting is absolutely awful. Over the years I've told him many times that he needed to sit down and work on his handwriting! He's always getting complaints from the office staff that they can't read it!
Well guess what? I've got a new book to tell you about today and it can help you improve your handwriting and it will even teach you how to write in some fancy styles and fonts.
* Complimentary Item Received for Review.
Title: Written By Hand
By: Erica Tighe
ISBN: 9781631063862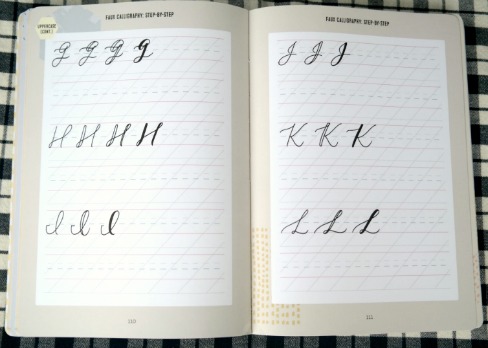 Book Synopsis: The art of beautiful handwriting is being rediscovered by a generation that spends most of the day typing on keyboards and screens. With Written by Hand, anyone can hone, perfect, and beautify their handwriting. Guided practice sheets encourage readers to look deeply at the written word and add flourishes and embellishments to their lines that elevate them from typical or rushed to elegant and purposeful. Learn to love your handwriting again.
In a world where typing on keyboards and screens is the norm, focusing on the art of handwriting will allow us to grow a deeper appreciation for the written word and fall in love again with writing with our own two hands. The author walks readers through the habits and skills needed to turn everyday scrawls into miniature pieces of art that are wonderful to look at and fun to take part in. With walk-throughs of various lettering styles, examinations of personal writing habits, interesting facts on handwriting and calligraphy, and plenty of practice pages for readers to use in their own hand-lettering practice, this book is an immersive guide to all things written.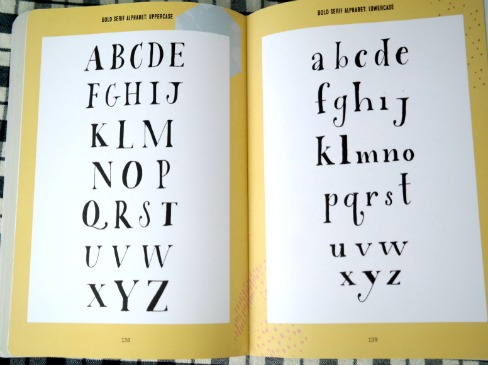 My Thoughts: Written By Hand is really cool book to help you improve your handwriting and to learn some new styles. The cover is really sturdy and the book is almost set-up like a composition book. There are tons and tons of instructions, practice pages and more. One of my personal favorite sections in the book is the "Faux Calligraphy" section which will be perfect for addressing wedding invitations, party invites and so forth. I think this book is perfect for adults who need help improving their handwriting and I can see older children & teenagers using the book too.
* This post contains affiliate links. If you make a purchase, we may or may not receive a small commission which helps to support this site. Thank you!
Giveaway: One lucky winner is going to win "Written By Hand" book by Erica Tighe. You can learn more about the book at QuartoKnows.com.
Giveaway Details: This giveaway is open to residents of the US and Canada ONLY age 18 and over. Please read our Terms of Service & Disclaimer Policy before entering. This giveaway will close on November 13th, 2017 at 11:59 pm EST time. No purchase necessary to enter or win.

Disclaimer: Shelly received a complimentary product as featured in this blog post. Shelly's thoughts and words are 100% her own unbiased opinion on the company & products being featured today. The Two Classy Chics are not responsible for prize shipment or fulfillment.