Last month we took an extended weekend getaway down to Cape May in New Jersey. We spent 4 nights and 5 days having some fun in the sun and exploring some of the local sights. If you've never visited Cape May before, you really should!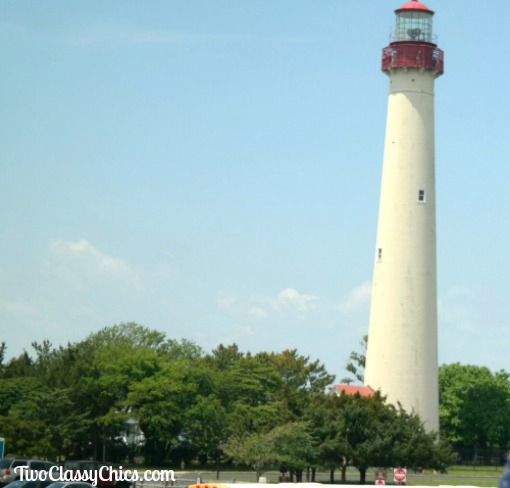 First up…we spent the afternoon wondering around the Cape May State Park which is home to the famous Cape May Lighthouse. The park is free to visit, but if you want to tour the inside of the lighthouse, you'll have to pay a fee. The grounds are expansive in size and there are plenty of things to see. We walked around on some of the trails to see the native wildlife, visited the education building and enjoyed a little picnic lunch while we were there.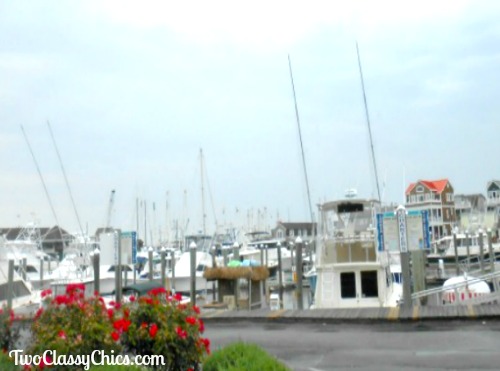 We went out for lunch one day and dined at a little place near the harbor. It was nice sitting there eating our lunch and watching the boats come in and out of the harbor. I could sit there for hours just watching them go by. Plus, the seafood that we dined on was absolutely delicious! I loved visiting the Cape May Harbor!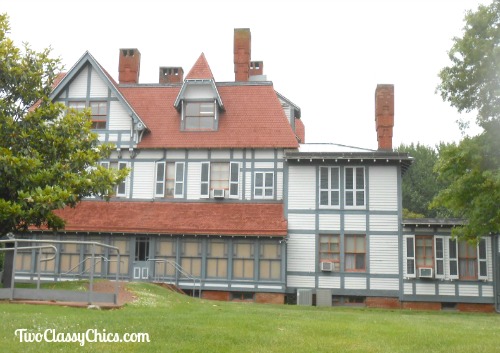 After our lunch we headed to the Emlen Physick Estate for a tour. This estate is one huge mansion that sits right in Cape May. You can pay a fee and take a tour inside the mansion which was really cool. You'll see a bunch of victorian-era decor and artwork during the tour. Plus, you'll learn about the original family who lived there and their connection to Cape May. There is a lot of history on that!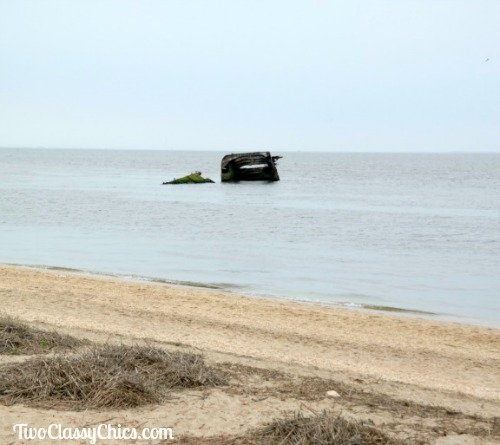 On another day we spent the afternoon down at Sunset Beach in Cape May. This beach is really cool. They have their own little gift shops, a grill/cafe where you can buy your lunch & sit right out on the beach to enjoy it. There is miniature golf and within walking distance is the famous World War II Lookout Tower and the U.S.S. Atlantus (the concrete sunken ship) that sits right offshore of Sunset Beach. There is ONLY a little bit of the ship left visible above the water!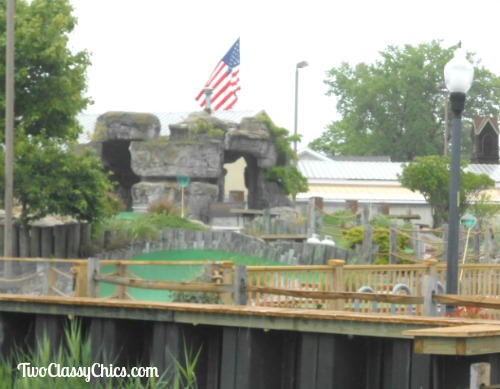 We're huge miniature golf lovers and every time we travel we try to find a place to play mini golf. We found 3 separate places to play mini golf during our visit down to Cape May. I have to admit, 75% of the time I lose and my husband beats me, but it's still a lot of fun to play!
Well there you have it! A few photographs from our extended weekend getaway down to Cape May in New Jersey.