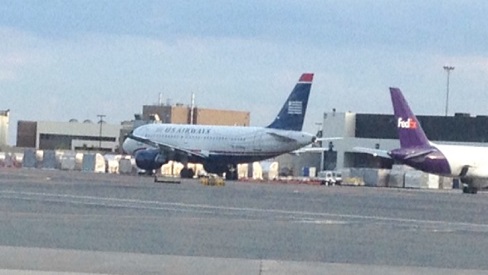 If you have some good friends that you get on famously with you might decide to extend the fun by taking a vacation with each other, but sometimes that's a move that can end up upsetting a relationship rather than drawing you closer together.
Here are some pointers on how to approach a vacation with friends so that it goes without a hitch, including a check to make sure you are all on the same page with the vacation plans, why it's good to take a timeout, and why you definitely have to talk about money.
Don't Assume
Friendships are created when you meet a bunch of people who like doing the same things as you and often share very similar interests, so it can be easy to assume that when you go on holiday together you also want to do the same things.
You might all be keen to hit the beach and soak up some sun but if your agenda is all about relaxing and others are keen to party and explore, there could be an opportunity for conflict on how best to spend your time together.
Get together to talk about each other's vacation plans so that you can clearly establish everyone's goals and expectations for the time away, allowing you to iron out any wrinkles in the agenda before you get there.
The Need for Space
The vast majority of successful relationships involve giving each other a bit of space and it makes sense to observe those same rules of engagement when you go on holiday with friends.
If you decide to stay at a hotel like the Greenbelt Marriott, or any other similar accommodation, you will have the opportunity to get some space when you retire to your room, before agreeing to meet up later, either before or after breakfast.
You don't have to spend every minute of the holiday together and there is nothing wrong with having some plans of your own for part of the day either, so you can meet up later and talk about what you have all been doing.
Talk About Money
Holiday finances are always a potential flashpoint if you are traveling with a group of friends and you should sort out money matters before the trip and set some ground rules in place that everyone is happy with.
If you have been hanging out together for a while as friends then you might already have a system for splitting the bills that you are all happy with. If you don't have that level of agreement in place, talk about how you are going to pay for things fairly between each other before you start the vacation.
The key to a successful vacation with friends is to have an itinerary and a set of informal rules surrounding money and other key issues so that you can all get on with enjoying each other's company and the vacation without any need for tension spoiling the atmosphere.