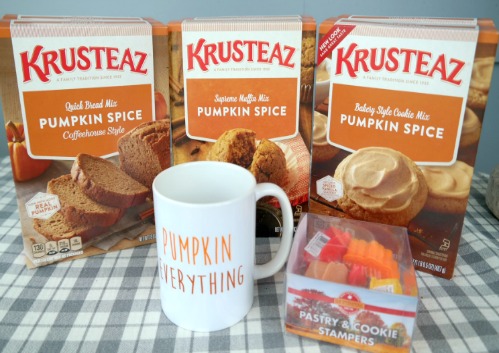 October, it's that time of the year when the weather gets a little bit cooler, the leaves change color and the days get shorter. During this time of the year I like to spend time in my kitchen baking up delicious batches of pumpkin spice cookies, breads, muffins, cakes and whoopie pies!
* Complimentary Products Received. Please See Disclosure.
To make my baking life a whole lot easier, I turn to Krusteaz Pumpkin Spice Baking Mixes! You can use them as-is or add-in your own ingredients to turn them into something even more creative. We like using their baking mixes both ways as you'll see in my foodie feature today..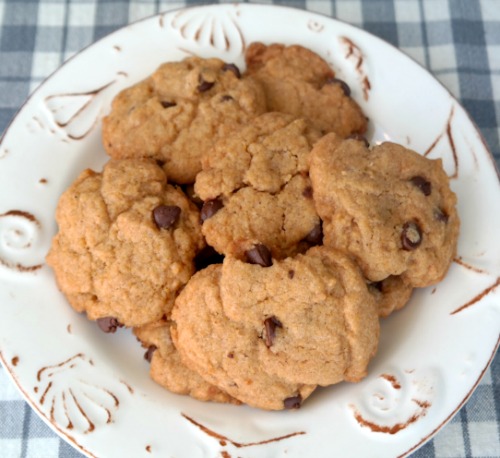 First…let's talk about the Krusteaz Pumpkin Spice Cookie Mix. If you love "bakery style" cookies, this mix is for you and each package comes with an included Spiced Vanilla Glaze Mix. To make the cookies as-is, you'll need to add 1 egg, 1/2 cup butter and 3 1/2 – 4 tsp. water for the glaze. That's it! You can make them according to package directions or add-in your own goodies.
We made 2 batches of cookies using 2 boxes of Krusteaz Pumpkin Spice Cookie Mix. My husband likes his pumpkin cookies plain. So, I whipped up the one batch following the package instructions and then separated my cookie dough into two portions. I baked the first portion just plain. For the second portion of that cookie dough…I tossed in a 1/2 cup of semi-sweet chocolate morsels and turned that batch into Pumpkin Spice Chocolate Chip Cookies.
For the second batch…I made what I call "Pumpkin Spice S'mores Cookies" and here's the recipe.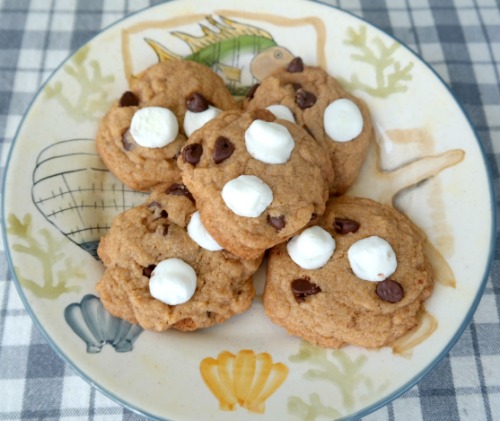 Pumpkin Spice S'mores Cookies Recipe
1 pkg. Krusteaz Pumpkin Spice Cookie Mix
1 egg and 1/2 cup butter (according to pkg. instructions)
1 cup semi-sweet chocolate morsels
1/3 to 1/2 cup graham cracker crumbs
1/2 cup miniature marshmallows
Preheat oven to 350 degrees F.
In a large mixing bowl combine together the Krusteaz Pumpkin Spice Cookie Mix with the egg and softened butter until combined. Hand-stir in the semi-sweet chocolate morsels and the graham cracker crumbs until just combined.
Drop cookie dough batter onto an ungreased baking sheet, placing them 2″ apart. Bake in a preheated 350 degree oven for about 8-9 minutes. Remove baking sheet from oven. Place 2-3 miniature marshmallows on top of each cookie. Place baking sheet back into the oven for additional 1-2 minutes. Remove. Let them cool for 3-5 minutes on the baking sheet and then place on a wire rack to finish cooling.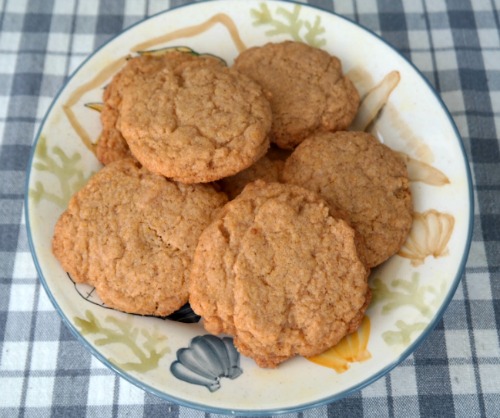 All three varieties of Pumpkin Spice Cookies were a hit with my family, especially the S'mores variation! Delicious with a cup of hot cocoa, hot tea or with your morning coffee!
The Krusteaz Pumpkin Spice Quick Bread Mix is done in your coffeehouse style and is made with real pumpkin! To make it, you'll need to add 2/3 cup water, 1/2 cup vegetable oil and 2 eggs to their mix. Once you have all of the ingredients mixed together, you'll bake your bread in the oven for approximately 52 minutes. While it's baking, you'll smell this delicious pumpkin fragrance going all through your house. Oh my gosh, my mouth was watering, just waiting for this loaf of bread to finish baking.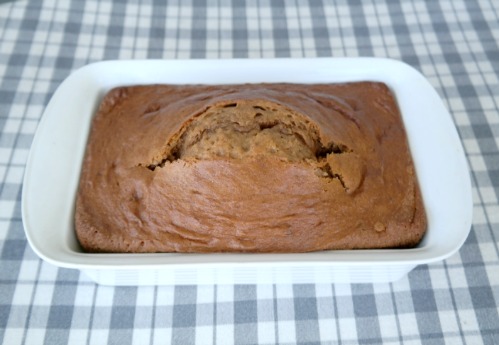 In the past I had always baked my pumpkin bread from scratch, well…that's all changing now. The Krusteaz Pumpkin Spice Quick Bread Mix is even better than my old go-to recipe. It's really flavorful, moist and absolutely delicious! So much easier using their baking mix than doing it the old-fashioned way.
The Krusteaz Supreme Pumpkin Spice Muffin Mix is made with real pumpkin too! To make this mix you'll need to add 2/3 cup water, 1/4 cup vegetable oil and 2 eggs. On the package is another recipe if you want to use the mix to make their Pumpkin Donut Holes recipes. You'll need just a few additional ingredients to make those.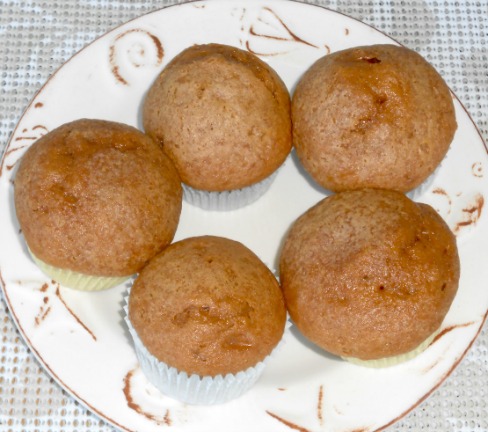 We decided to make our muffins according to package instructions and let me tell you, we weren't disappointed! Just like the pumpkin bread, these muffins were flavorful, moist and had a wonderful light & airy texture to them. They practically melted in your mouth. For an added extra treat, try drizzling a little bit of melted honey butter on top. Oh my gosh! Delicious!
Giveaway: One lucky winner is going to win a variety pack of Pumpkin Spice Baking Mixes from Krusteaz! You're going to LOVE these baking mixes for sure!!!
Giveaway Details: This giveaway is open to residents of the US ONLY age 18 and over. Please read our Terms of Service & Disclaimer Policy before entering. This giveaway will close on October 27th, 2017 at 11:59 pm EST time. No purchase necessary to enter or win.

Disclaimer: Shelly received a complimentary product as featured in this blog post, along with a gift card to pick up ingredients as needed to make the recipes. Shelly's thoughts and words are 100% her own unbiased opinion on the company & products being featured today. The Two Classy Chics are not responsible for prize shipment or fulfillment.