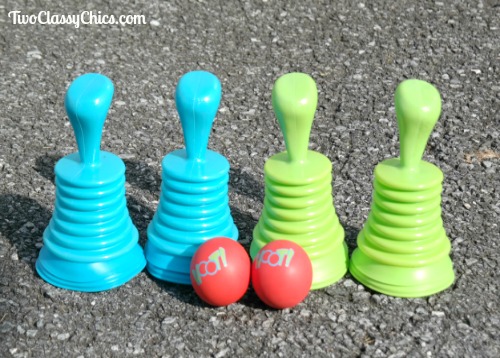 We love to spend time outdoors in our backyard, at the local park or down at the beach when visiting our beach house. One of the things we enjoy as a family is playing a lot of fun outdoor games! We love bocce ball, yard darts, corn hole, ring toss and a whole host of other backyard games.
SeaTurtle Sports is your go-to source for fun games like Bocce Ball, Turtle Toss, Yazoo and Turtle Disc. We own about 6 different games and items from SeaTurtle Sports and we love them all. Favorites in our outdoor game collection.
* Complimentary Product Received for Review.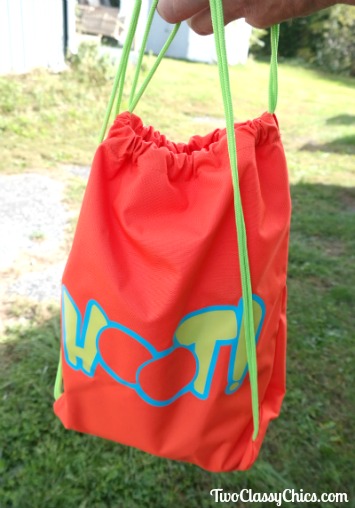 For this review we were sent the HOOT! A Scoop Ball & Toss Outdoor Game to review for all of you. What's really cool about this game is that it can be enjoyed by all age groups! Our 8 year old granddaughter, our 32 year old daughter and even us middle-aged folks enjoy it too.
HOOT! comes with a storage bag which holds the 4 game scoop/cups, 2 balls and the instruction sheet. It's a light-weight and compact game, so it's a great game to take with you when traveling. We plan on taking it with us down to the beach next year. In the meantime, we've been enjoying it in our backyard.
How to Play: HOOT! is an outdoor game played with four or more players, two per team, where one team member tosses a rubber ball and the other attempts to catch it with a hand-held scoop at progressively greater and more difficult distances. Teams score on offense but can also score when playing defense by intercepting their opponent's tossed ball. Teams can also call shots (by shouting out HOOT!) with double points awarded on a completed toss. The first team to reach 21 points wins the match.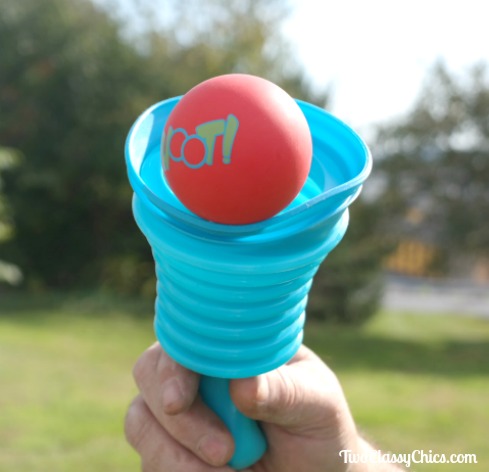 I'm partially disabled and this is a game that I can easily play with my family. I love that I'm getting some exercise, I'm out in the fresh air and I'm spending time with those that I love. My 8 year old granddaughter loves "calling the shots" and I have to admit, she's pretty good at this game. She is always challenging me, hubby and her mom to a friendly game out in our backyard.
The holidays are coming and the new HOOT! Outdoor Game would make the perfect gift for any family who enjoys being outside and/or playing games. Plus, this game is portable and affordable! Gotta love that!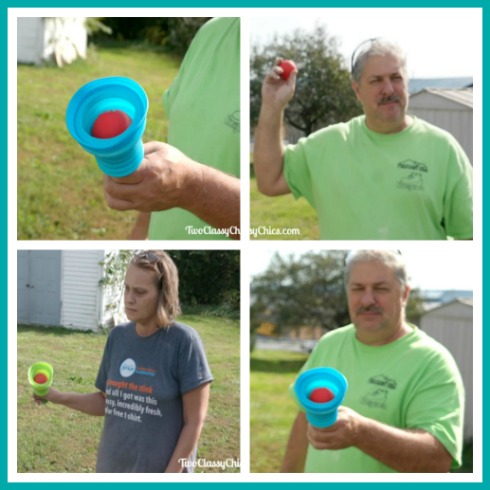 Head on over to SeaTurtle Sports and check out all of their fun outdoor games and summer accessories that they have to offer.
Giveaway: One lucky winner is going to win HOOT! Outdoor Ball Toss & Scoop Game from SeaTurtle Sports. Good Luck!
Giveaway Details: This giveaway is open to residents of the US ONLY age 18 and over. Please read our Terms of Service & Disclaimer Policy before entering. This giveaway will close on November 22nd, 2017 at 11:59 pm EST time. No purchase necessary to enter or win.

Disclaimer: Shelly received a complimentary product as featured in this blog post. Shelly's thoughts and words are 100% her own unbiased opinion on the company & products being featured today. The Two Classy Chics are not responsible for prize shipment or fulfillment.