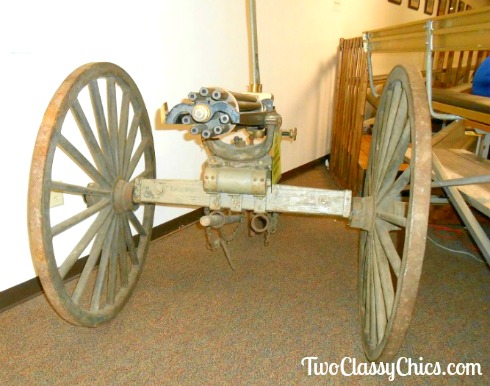 Earlier this year I featured the Gettysburg Diorama and History Center in Gettysburg Pennsylvania as one of our weekly travel features and many of you enjoyed that post. We're pretty lucky that in the past year we got to visit the center twice and enjoyed our visit both times.
The Gettysburg Diorama and History Center is located at 241 Steinwehr Avenue in Gettysburg Pennsylvania. Their hours of operation do vary depending on the time of the year. Within walking distance of the center you'll find the Lincoln Train Museum, Soldier's National Cemetery, the Gettysburg Heritage Center & Museum and several great gift shops, boutiques and restaurants to enjoy.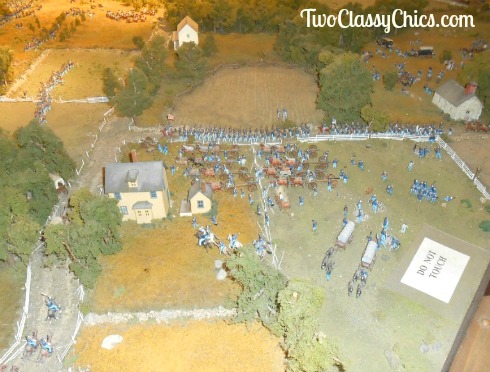 The Diorama depicts the 3-day battle of Gettysburg in 3-D miniature. To go along with it, you'll watch a 30 minute light & sound show that really brings the battle to life. This is a family-friendly exhibit, however, I think really small children would get bored pretty quickly. It's best for older children and adults.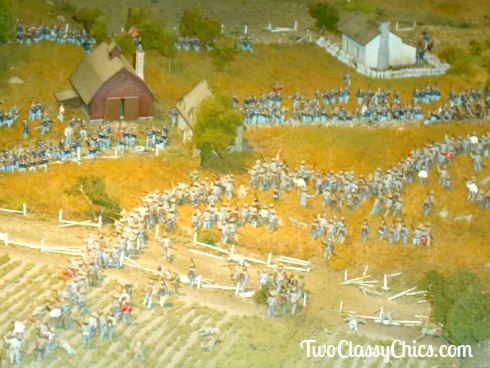 After you watch the light & sound show, you're free to walk all around the center viewing the diorama at your own pace. In addition to the diorama, you'll see various Civil War displays showcasing items from the famous battle and war.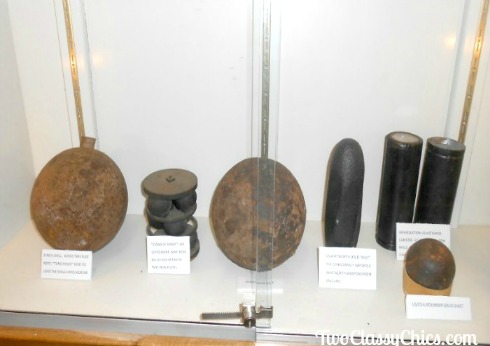 One of my husband's favorite exhibits was the one that I'm showcasing in the photograph above. It shows various artillery shells and ammo that was used during the Civil War. These artifacts were dug up on the Gettysburg Battlefield and now call the Diorama home. It's nice to have things like this saved & preserved for future generations to see.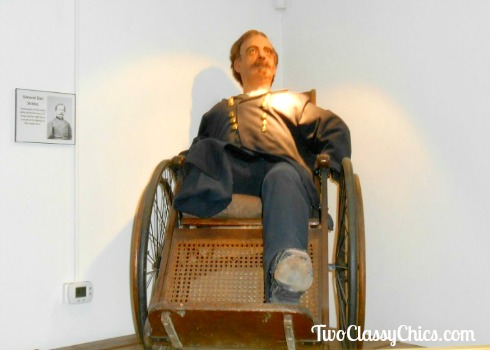 I found the exhibit of a disabled Civil War soldier to be pretty interesting to see. Many soldiers were killed during that 3-day battle and many others were badly injured, including many of them receiving amputations right on the battlefield or in make-shift field hospitals.
If you love learning about United States history or are interested in learning about the Civil War and the Battle at Gettysburg, you really should pay a visit to the Gettysburg Diorama and History Center. To learn more, you can visit my original travel feature right here on the blog.
* This post contains affiliate links. If you make a purchase, we may or may not receive a small commission which helps to support this site. Thank you!